Huawei 'beats' Apple to bag sapphire smartie bragging rights
But with iPhone launch within days, who will hit the shelves first with toughened displays?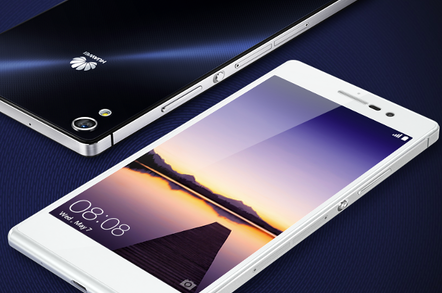 Huawei claims it has the world's first smartphone with a tough sapphire glass screen – beating Apple to the all-important vaporware space.
There isn't actually a new phone under the glass – it's apparently a sapphire-hardened version of Huawei's P7 flagship (reviewed here) and Huawei wouldn't say how much it will cost.
Back in February, Ubuntu Linux benefactor Mark Shuttleworth alleged that Apple had bought over half a billion dollars worth of sapphire glass, or "three years' supply." The panels would be manufactured in Arizona, according to another spin of the rumor mill.
Huawei says a sapphire-hardened P7 will ship in China "in Q3" explaining:
The manufacturing of a sapphire screen involves the production of ultra-thin material several-hundred micrometers slim, crafted from sapphire crystal that is created in a furnace. Due to the complexity of this process, devices with a sapphire screen are produced to meet much more stringent standards using more advanced technology than conventional glass screens.
So Apple may still beat Huawei to market given it's supposedly unveiling a new sapphire glass iPhone next week – assuming the hyped-up launch isn't a giant red herring designed to send Apple's rivals down maddening and expensive dead ends.
Huawei announced two rather more concrete products. The mid-range G7 has a stonking 3000mAh battery in a 5.5inch display form-factor. Unlike the stylish but wheezy P7 (which uses Huawei's own somewhat constrained processor), the G7 uses a 64-bit ARM-compatible quad-core Qualcomm MSM8916 part running at a peak 1.2GHz. The 0.8cm thick mobe will be flogged for €299 ($387) this month, for mid-markets like Turkey and Poland.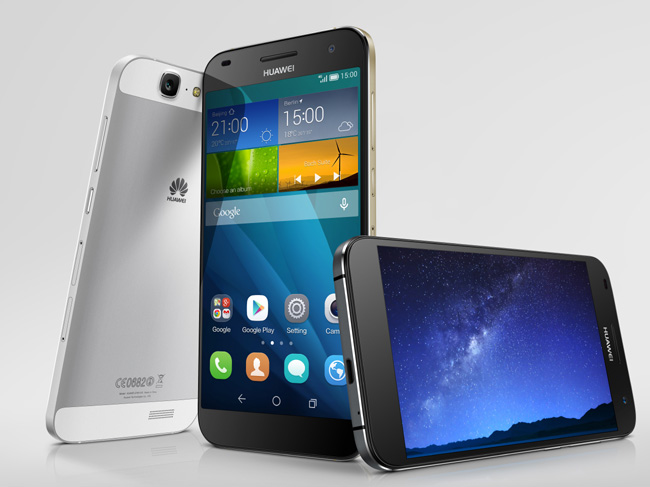 Huawei's midrange Ascend G7
And Huawei also announced a mammoth six-incher: the Ascend Mate 7. It uses an octo-core Huawei Kirin processor, which is an ARMv7-compatible system-on-chip containing four Cortex-A15 and four Cortex-A7 cores. The Mate 7 has a single-touch fingerprint scanner, and it will be aimed at the UK from Q3 onwards.
Finally, Huawei is updating its Android skin, Emotion UI, aka EMUI. It looks like somebody has been on the old "pounds, shillings and pence" in the making of this lysergic epic, and possibly fell asleep watching Koyaanisqatsi. So make sure you're in a comfortable environment before attempting to watch this remarkable film. ®
Sponsored: Minds Mastering Machines - Call for papers now open