Ballmer PERSONALLY wrote Windows' Blue Screen of Death text
Ex-MS CEO is man behind infamous three-fingered salute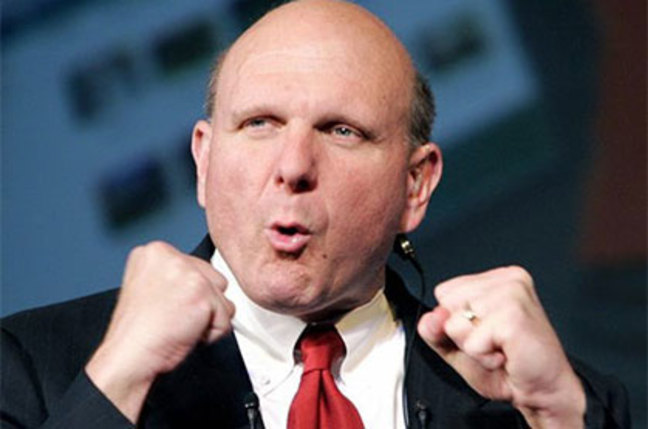 Microsoft has revealed that Steve Ballmer himself penned the text that appears when users give Windows the "three-fingered salute"* by pressing CTRL-ALT-DEL to invoke the infamous "blue screen of death".
Redmond's Old new thing blog offers the revelation that when Microsoft was hard at work on Windows 3.1 Ballmer was shown the CTRL-ALT-DEL feature, declared it "nice" but added "I don't like the text of the message. It doesn't sound right to me."
The then-systems-division-head took it upon himself to do better and wrote an alternative that the blog says "went into the product pretty much word for word."
Here it is, for your edification.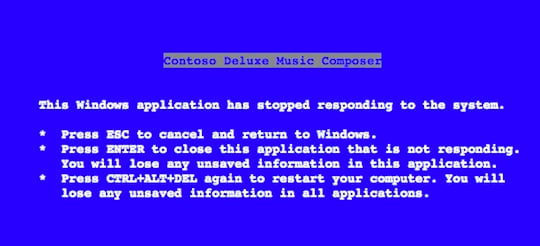 The BSoD, brought to you by Steve Ballmer
CTRL-ALT-DEL (Windows 3.1 through NT) went on to become the bane of Windows 3.x users, because the operating system hung so much that it was often necessary to use it with disconcerting frequency. Ballmer's not entirely to blame for that, but the fact Microsoft has let us all know his input was seen during millions – and probably billions – of frustrating moments is an interesting capstone to his time at the company. ®
* or when the kernel panics
Sponsored: VersaStack at-a-glance brochure