Apple Fanbois (and girls) already lining up for NEW iPHONE
You know, that one that hasn't even been announced yet?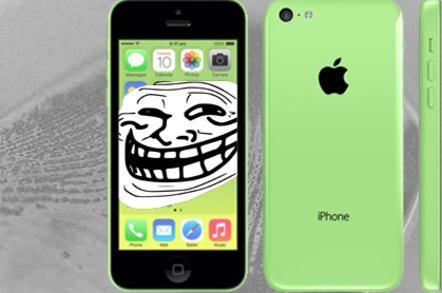 Apple has yet to formally introduce or set a release date for its next iPhone, but that hasn't stopped rabid fans of iStuff from queuing up for Cupertino's next shiny release.
Customers in New York have already begun camping out in front of the company's flagship store for the honor (and attention) of being the first in line to acquire a phone that the company has yet to confirm exists.
The punters, who according to CNBC paid $2,500 to acquire the pole position for the next iThing, are named Jason and Moon Ray (yes, Moon Ray. We're not making that up.) and along with a pair of paid line-sitters are seeking to break a "record" of 18 days of iWaiting.
This, again, for a device which Apple has yet to even introduce, let alone give a release date or price, though if the $2,500 fee to get into line was any indication money won't be an issue for the pair.
Apple has sent out word of a September 9 special event in California which is likely to include the unveiling of a new iPhone. The latest rumors suggest the company will in fact be showcasing two new iThings, though a larger-screened device may not actually be in the hands of consumers until next year. Let's hope our line-sitters aren't holding out for that model.
The event may also bring the unveiling of a long-awaited Apple smartwatch device, useful for when you find yourself stuck on a New York sidewalk for weeks on end waiting for a phone you could have pre-ordered and received on the same day in the comfort of your own home.
iPhone release queues are nothing new. Since Apple first launched the original Jesusphone in 2007, punters have lined up days ahead of the release in order to get their hands on the latest bit of Cupertino kit.
With the new model yet to even be unveiled by Cook and Co., and with pre-orders for release day delivery becoming the norm, however, the need to actually camp out for a shot at buying the iPhone has long since passed and at this point it's more an attention-getting maneuver by bored fanbois than anything else (in the case of the Rays, promoting a mobile app).
Thus far, the line-waiting seems to be a New York phenomenon. A quick trip to the Union Square Apple store near Vulture West HQ didn't turn up any early sitters, possibly because ongoing street construction limits available sidewalk space. We're sure that come release day, there will be more than a few punters kicking around outside the store. ®
Sponsored: Minds Mastering Machines - Call for papers now open