We need less U.S. in our WWW – Euro digital chief Steelie Neelie
EC moves to shift status quo at Internet Governance Forum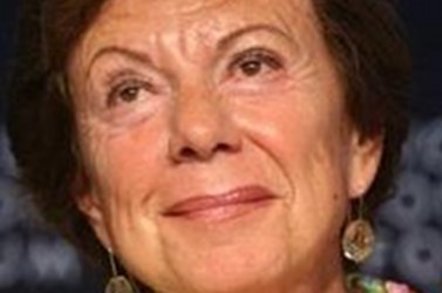 Europe's digital chief Neelie Kroes will reiterate her commitment to "international governance of the internet" later today – that's code for a smaller role for the US.
The European Commissioner will represent the EU at the ninth Internet Governance Forum (IGF) in Istanbul, Turkey, next week and will push for a more "global governance of key internet functions".
The UN-backed IGF will see countries from around the world come together to discuss how best to manage the internet. Many of them will be alongside the EU in calling for a "multi-stakeholder model" – aka, less US influence.
According to a source, the Commission's line is that this is "not about stopping US control of the internet, but about helping the US achieve its own long-stated intention to achieve such a transition to an international arrangement that is now long overdue."
Last March, the US announced that it would work towards a multi-stakeholder model of governance by autumn next year. In a background briefing on Thursday, US State Department representatives reiterated their intention to work with other parties on the matter. However, the American reps also said they were happy with ICANN's accountability levels.
The EU is considerably less so. Kroes will want answers about proposed domain rights for the new dot.wine and dot.vin top level domains (TLDs). "Introducing these without adequate protections would be a big mistake. It would undermine the rights of wine producers, and undermine the credibility of the multi-stakeholder model," according to Commission reports.
In a recent blog, Steelie Neelie said she was against some states and actors who were "pushing for a radical change in how the Internet is governed – an intergovernmental, more state controlled system". "I do not agree with that: the current system, where all stakeholders are involved, is a good model on which to improve," she said.
"My fear about current internet governance is that it leaves a great deal of space for talk, and too rarely moves us to action," she added.
One of the European Commission's targets at the IGF is to move it on from being "a mere talking shop".
"The time is ripe to produce outcome documents, such as policy recommendations for voluntary adoption," said a Commission source.
The Commission will also want to talk about future funding for the IGF secretariat, whose mandate runs out in 2015 and which relies on voluntary funding. ®
Sponsored: Minds Mastering Machines - Call for papers now open