Cisco teases UCS refresh with most of 2014's best buzzwords
Borg servers look set for social mobile disruptive big data cloud of things injection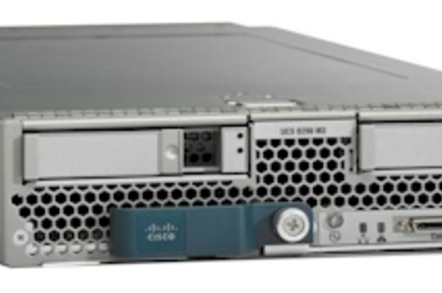 September starts next week, and so does the season for flashy mega-launches by huge silicon valley concerns.
Apple will get around to doing one in the second week of the month, but Cisco has decided to go first by letting it be known there'll be a new range of its UCS servers announced next week.
The Borg has already dribbled out some teasers, stating that:
We need a common operating environment that spans from the data center to the very edge.
We need a stronger engine to accelerate core applications and power data-intensive analytics.
We need a common operating environment that spans traditional and emerging applications.
Elsewhere, Cisco says the September 4th event will "unveil the next wave of Unified Computing innovation to meet the needs of the applications powering The Internet of Everything."
The posts we've linked to above also mention in-memory analytics, scaling from bare metal, virtualisation and suggest Cisco's engineers have "... taken the next stride in the journey of re-inventing computing at the most fundamental levels, to power applications at every scale."
That last bit could be a rehash of the quiet UCS-for-small-business launch we spotted a few weeks back. Or it could be something new.
Either way, Vulture West has popped the launch into its diary and will bring you all the news – and buzzwords – from this season-opening event. ®
Sponsored: Minds Mastering Machines - Call for papers now open