Women-only town seeks men
'Prettier, better organised, more harmonious than if men were in charge'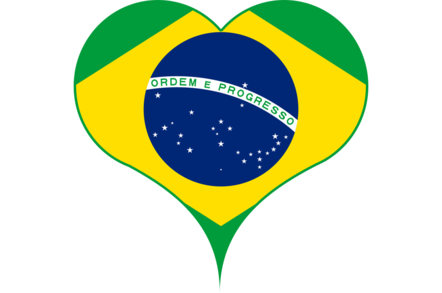 A Brazilian town populated solely by "extremely attractive" women is looking for obedient and well-behaved men to come and, erm, romance them.
The 600 women of Noiva do Cordeiro are feeling amorous, but there are simply no chaps about to court them. So they have issued a call for eligible males who think they're man enough to live with huge numbers of independently minded women.
Likely lads be warned: don't try to be too pushy, because the young women are only interested in blokes who are willing to do exactly what they are told.
In a statement that will be achingly familiar to any man who has opted for matrimonial bliss, Nelma Fernandes, 23, warned potential newcomers:
"We'd like to get to know men who would leave their own lives and come to be a part of ours," she said.
"But first they need to agree to do what we say and live according to our rules."
The town was established in 1891, when founder Maria Senhorinha de Lima ran away from a man she had been forced to marry. The Catholic church then accused her of being an adulterer, before excommunicating not only her but the next five generations of her family, causing herds of similarly vilified women to flee persecution and live alongside her.
Still, the founder's loss could be your gain, because sexual frustration in the town has reached boiling point.
"Here, the only men we single girls meet are either married or related to us, everyone is a cousin," Fernandes added. "I haven't kissed a man for a long time.
"We all dream of falling in love and getting married. But we like living here and don't want to have to leave the town to find a husband."
A word to the wise: don't act like the evangelical pastor Anisio Pereira, who married a woman in the town back in 1940 but then got too big for his boots and banned music, booze and contraceptives - precisely the three things most men would want when nervously stumbling into a town full of cooped up women.
When the big daddy died in 1995, the women decided to ditch man-made religion and invent their own, female friendly form of worship and communal living.
Rosalee Fernandes, 49, said: "We have God in our hearts. But we don't think we need to go to church, get married in front of a priest or baptise our children. These are rules made up by men.
"There are lots of things that women do better than men. Our town is prettier, more organised, and far more harmonious than if men were in charge.
"When problems or disputes arise, we resolve them in a woman's way, trying to find consensus rather than conflict.
"We share everything, even the land we work on. Nobody competes with anyone here. It's all for one, and one for all."®