Honey, I shrunk the workstation … into a Chromebook
VMware teams with Google and NVIDIA to bring plenty o' pixels into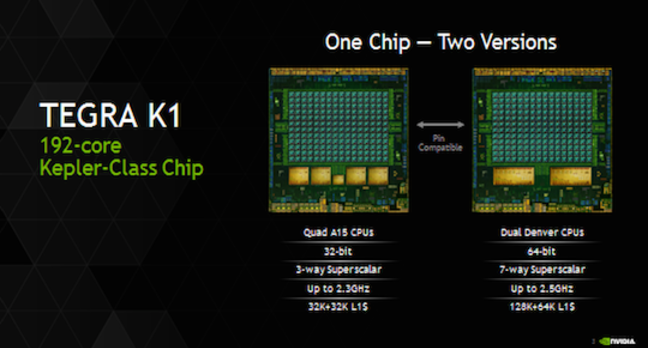 VMworld 2014 VMware, Google and Nvidia have teamed up with a plan to bring the most demanding desktop apps to relatively piddly Chromebooks.
VMware already has relationships with the other two companies mentioned above. The pact with Google sees it offer the BLAST client to pipe apps from Horizon View into Chromebooks. The Nvidia relationship sees that company's vGPU kit used to virtualize GPUs and parcel out their power to virtual desktops, the better to deliver things like CAD apps to virtual dekstops.
The new deal combines all of those elements so that graphically rich apps will work on Chromebooks.
Or at least Chromebooks like the Acer Chromebook 13 released in early August for $279. That price buys you the 13.3in laptop and its Tegra K1 CPU, which hums along at 2.1GHz CPU and includes the small matter of a 192-core GPU. A saccharine launch video shows what's possible.
All parties to the deal say a new generation of "VMware BLAST Performance technology" will make this possible, and there are hints that this code will reside at least partly in Chromebooks' firmware.
The VMware/Google/Nvidia triumvirate is also talking up a better experience running Microsoft Office in a virtual desktop, a far more mainstream use case. Nor is this stuff on sale yet: there's an early access program kicking off in Q4.
Is this alliance therefore more than a gimmicky piece of vapourware? Probably. Google and VMware can point to a better VDI experience for any app. NVIDIA can show off the power of the Tegra K1. Google may also have a far better gaming story, for what that is worth.
But let's not get carried away with the idea that architects and animators are about to throw away their Mac Pros or Windows workstations and rush to buy Chromebooks. This alliance will make it possible to take the apps such users love into a mobile device, on the few occasions they can tear themselves away from their banks of monitors. Doing any meaningful work on a Chromebook's smaller screen isn't likely to happen. Chromeboxes? Watch this space, if the back-end kit required to make this work comes in cheaper than workstations. ®