Google kicks PowerPoint in the fondleslab
Slideware side blow to Apple, too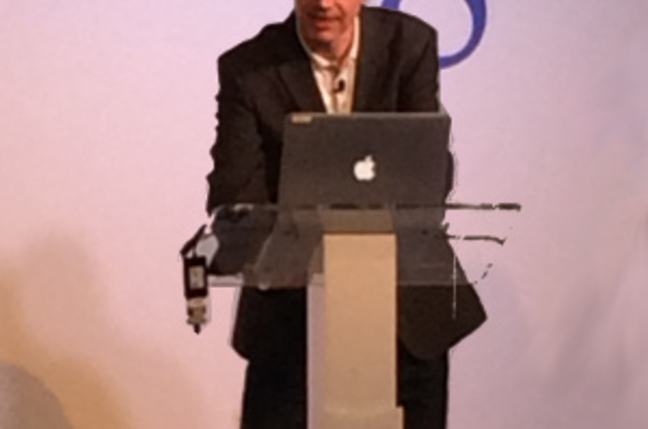 Google has launched a new iOS app for Apple's iThings that takes aim at Microsoft's Office for the iPad and a swipe at Apple's productivity software.
The Chocolate Factory has made the new mobile Slides app available via iTunes.
The files are then synced across Android gadgets and Apple iPhones and iPads. You can also collaborate on presentations.
Slides are saved alongside Google's Docs, which round out the Chocolate Factory's challenge to Office documents and spreadsheets.
The idea of Slides is to serve as an alternative to Microsoft's PowerPoint, software about as welcome in most meetings as a seven-year stint in purgatory thanks to its overuse in numerous presentations.
But while Office and PowerPoint might dominate the presentation medium, Apple has its own offering for Mac: Keynote.
Google is boasting that rather than merely being useful for business, its program solves problems that the ordinary user didn't even know they had outside the office.
"You suddenly remember you need to add 'buy milk' to your grocery list, but don't have a pen or paper in sight," said Li-Wei Lee, software engineer. "You're on the subway with no reception and need to update your soccer club spreadsheet before you get to practice. You desperately need to make edits to your marketing strategy PowerPoint before you present, but you only brought your iPad to the meeting.
"We're delivering on our promise to make it possible for you to work with any file, on any device, any time. You can now create that grocery list, edit that spreadsheet, and update that slide deck with no problem," Lee reckoned. ®
Sponsored: RAID: End of an era?