Linux turns 23 and Linus Torvalds celebrates as only he can
No, not with swearing, but by controlling the release cycle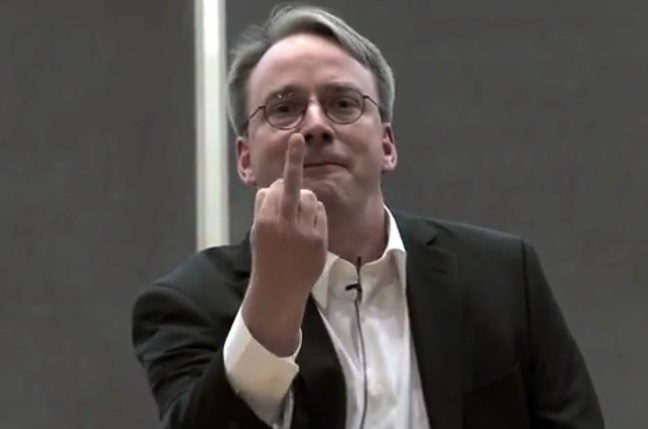 Linus Torvalds released issued Linux 3.17 rc-2 on Monday.
Linux-loving readers will note that releasing on a Monday is not Torvalds' style. He usually releases on Sundays.
The reason for the change is detailed on the Linux kernel mailing list as follows:
"So I deviated from my normal Sunday schedule partly because there wasn't much there (I blame the KS and LinuxCon), but partly due to sentimental reasons: Aug 25 is the anniversary of the original Linux announcement ("Hello everybody out there using minix"), so it's just a good day for release announcements."
Which made yesterday the 23rd birthday of Linux.
The release candidate itself is unremarkable: Torvalds says it is "All over the place … and nothing in particular stands out."
If you're really keen to have a look, Torvalds says it offers "60% drivers (drm, networking, hid, sound, PCI), with 15% filesystem updates (cifs, isofs, nfs), 10% architectures (mips, arm, some minor x86 stuff) and the rest is 'misc' (kernel, networking, documentation)." ®
Sponsored: RAID: End of an era?