Huawei: 'Tizen has no chance', Windows Phone is 'difficult'... it's Android all the way
One OS to lead them all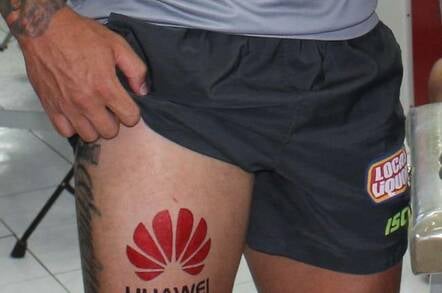 +Comment Richard Yu, the head of Huawei's consumer business group, has said that he sees an Android future for the company.
The Chinese company has huge global ambitions to capitalise on its standing as a major infrastructure supplier and to become a consumer brand and is particularly looking to The Middle East and Africa.
It's a policy which seems to be working as – according to analyst IDC – Huawei's shipments soared 95 per cent last quarter as a year on year measure. Yu told the Wall Street Journal that Huawei had sold 52 million smartphones last year and was planning on selling 80 million this year.
He said the development had grown out of the firm's production of white label handsets for networks that wanted 3G phones to go with their Huawei 3G networks.
But all this growth will be on Android. The company has 2,000 developers working on UI and is growing the business by 20 to 30 per cent.
Yu cites pressure from networks to use Tizen but says that it won't be an option for Huawei. Since Tizen champion Samsung appears to have abandoned plans to use it in handsets. IoT and cars are a different matter.
The Huawei bod told the Pink 'Un: "We feel Tizen has no chance to be successful. Even for Windows Phone it's difficult to be successful."
The company lost money on Windows Phone for the two years it spent trying to tout the Redmond OS, but found there was no consumer demand.
Similarly there are no plans for Huawei to write its own OS. Yu sees the lack of an ecosystem as being the major barrier to entry.
There may be problems with being at the mercy of Google, but Yu says the relationship is a good one.
Comment
While the lack of bravery in playing with other OSes - Sailfish and Mozilla don't even merit a mention - might be disappointing from the perspective of innovation, the truth is that splitting resources is uneconomical and can lead to internal friction. ®
Sponsored: Minds Mastering Machines - Call for papers now open