Cleversafe CEO: We would tell you about the 8TB drive, but...
Seagate silent sickness strikes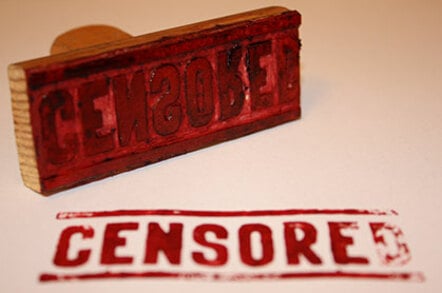 Hot on the heels of the light-on-details announcement about Seagate's 8TB hard disk drive, The Register pressed Cleversafe CEO John Morris on whether his firm would be using the enormo capacity drives.
Morris answered: "We are happy to help you whenever it's possible, but we can't comment on this subject."
Seagate spokesperson Joe Piazza also had little light to shed on the matter, commenting: "No more details to share at this point."
He did say there was "more to come in the next few weeks", though.
Well, that must be a first: a Seagate press release that releases virtually nothing, and a quoted OEM customer who won't say much either.
So, we can confirm the new 8TB drive is a disk drive, and it spins – don't know how fast though. Oh, and it has platters – don't know how many though. It probably has a cache, but we don't know how big, and it certainly has a data transfer rate, but we don't know that either.
And, of course, it has a name, probably either an Enterprise Capacity, Kinetic or a Terascale drive and, you guessed it – we're not sure of that, either. We'll update when we hear more... ®
Sponsored: Minds Mastering Machines - Call for papers now open