Forrester says it's time to give up on physical storage arrays
The physical/virtual storage tipping point may just have arrived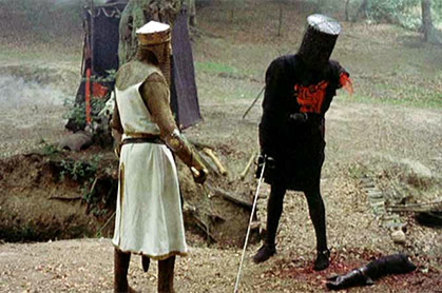 The storage industry knows that the market for physical arrays is in decline. Cheap cloud storage and virtual arrays have emerged as cheaper and often just-as-useful alternatives, making it harder to justify the cost of a dedicated array for many applications.
Forrester knows this, too: one of its analysts, Henry Baltazar, just declared you should "make your next storage array an app".
Baltazar reckons arrays are basically x86 servers these days, yet are sold in ways that lock their owners to an inelastic resource for years. Arrays also attract premium pricing, which is not a a good look in these days of cloud services and pooled everything running on cheap x86 servers.
The time has therefore come to recognize that arrays are expensive and inflexible, Baltazar says, and make the jump to virtual arrays for future storage purchases.
His post therefore name-checks HP, Nexenta, Sanbolic and Maxta as purveyors of virtual arrays worthy of your consideration, and notes that EMC, IBM and NetApp are getting into the virtual array biz. VMware and DataCore didn't rate a mention, despite both offering virtual arrays.
"Now is the right time to start treating storage technology more like an application and leverage commodity pricing of hardware components such as flash SSDs which are often less expensive than storage media sourced from an enterprise storage vendor," he writes.
The mention of flash is telling, because array vendors have made much of their ability to optimize their products for the I/O requirements solid state storage brings to the data centre. If even that engineering is now irrelevant, as Baltazar suggests, the shift to virtual storage really is on.
Storage-watchers will know that Baltazar's post doesn't really say anything startlingly new. But the fact he's saying it at all, and saying it so bluntly, is surely notable. ®
Sponsored: Learn how to transform your data into a strategic asset for your business by using the cloud to accelerate innovation with NetApp