Don't even THINK about copyright violation, says Indian state
Pre-emptive arrest for pirates in Karnataka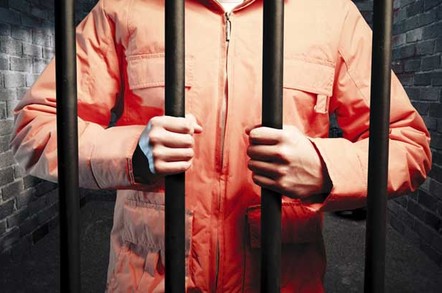 In a move that has garnered little notice beyond India, the Government of Karnataka state early in August passed laws allowing it to pre-emptively arrest copyright suspects.
The change happened in the first week of August, when the state amended its Prevention of Dangerous Activities of Bootleggers, Drug-Offenders, Gamblers, Goondas, Immoral Traffic Offenders and Slum Gamblers Act to include offences under the Indian Copyright Act and its Information Technology Act.
That change to the law has the possibly-unexpected outcome that the rules of the "Goondas Act" ("goonda" apparently means "hired thug" or similar) now apply to copyright infringements and hacking. And that means authorities could theoretically arrest someone for the (alleged) intent to break the law.
As Indian blog Medianama puts it: "even if you are planning to forward an 'objectionable' meme on WhatsApp or forward a copyright protected e-book to a friend you can be arrested under this Act. What's even more worrying is that under this Act the arrested person doesn't have to be produced before a magistrate for 90 days, which can be extended to a maximum of one year."
India's Centre of Internet and Society (CIS) says "the State Government accordingly has the power to detain audio and video pirates and digital offenders, to prevent them from acting in a manner 'prejudicial' to public order."
The CIS also notes that there's no bail under the "Goondas Act", and that the national Copyright Act only allows someone to be jailed after conviction. ®
Sponsored: Minds Mastering Machines - Call for papers now open