Cult of T-Mob US wants you to INDOCTRINATE your friends and family
Legere lures customers with promise of free data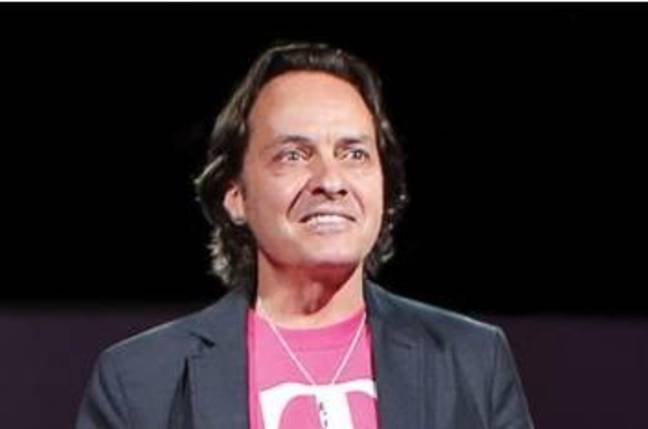 T-Mobile US has promised a year's free mobile data for subscribers who convince friends and family to join its network.
The biz said that from 29 August it will reward customers who refer peeps from other carriers with one year of free LTE data for both the customer and the referred party. Those with unlimited data plans will receive a $10 monthly credit to their bill for one year.
T-Mob said the offer would apply to its three biggest competitors; Verizon, AT&T and Sprint, though the company chose to single out Sprint in particular when announcing the offer under the headline T-Mobile Urges Its Customers to Rescue Beleaguered Sprint Customers.
The network's CEO John Legere, in announcing the deal, let his troll flag fly with a few measured shots at competitors via Twitter:
Hey #Randall - how's it goin' over there? Haven't heard from you for a while! #sleeping?!

— John Legere (@JohnLegere) August 21, 2014
We're not only helping our customers, we're helping the ones @sprint forgot about! #sprintlikehell http://t.co/LeyFfD8b8u

— John Legere (@JohnLegere) August 21, 2014
The offer is part of T-Mobile US's ongoing "Uncarrier" push to win over customers with low-cost data plans and special offers. In addition to handing out goodies to its customers, the company (and Legere in particular) have also taken to calling out competing carriers with sarky statements and publicity stunts. ®
Sponsored: RAID: End of an era?