Microsoft refuses to nip 'Windows 9' unzip lip slip
Look at the shiny Windows 8.1, why can't you people talk about 8.1, sobs an exec somewhere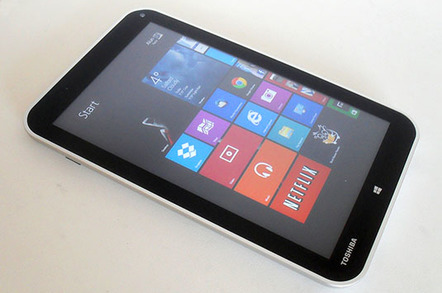 Microsoft is putting on its poker face amid growing rumors that it plans to unveil "Windows 9" at the end of next month.
For weeks and weeks now, it's been speculated that Redmond's next major operating system release, known thus far by its code name "Threshold", will make a public debut in 2014: it's believed Microsoft will show off Windows 9 in late September or early October to make peace with users, sysadmins and CTOs fed up with the touch-driven Windows 8.
Now it's whispered by loose lips that Redmond will hold a PR event to launch Windows 9 around September 30. Microsoft's spokespeople wouldn't comment on the record, telling The Register "we have nothing to share" at this time.
The new Windows is said to include, among other features, a more familiar user interface that will address gripes about Windows 8.1's touchscreen focus and bring back the Windows Start menu.
The timing of the Microsoft event could run afoul of rival Apple's own calendar. The iThing giant has set up an early September event to debut its new iPhone, and in the past has opted to bring its handsets to market on the last weekend of that month.
This year, a last weekend sale date would put the new iPhone release on 26 September, just four days before Redmond's alleged Windows 9 shindig.
It's entirely possible, then, that Microsoft's big unveiling of the new Windows will be overshadowed by coverage of the annual queuing of the fanbois outside Apple stores and reports as to just how many million handsets were shifted in the opening weekend. Oops. ®
Sponsored: Minds Mastering Machines - Call for papers now open