Get ready: The top-bracket young coders of the 2020s will be mostly girls
Teen boys eclipsed in A* GCSE Computing rankings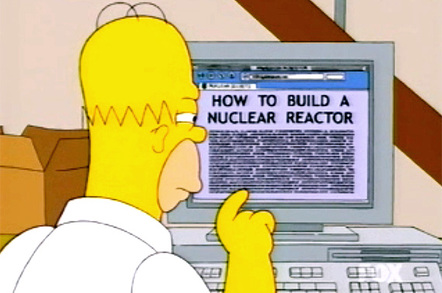 The latest GCSE results have shown that more girls are getting top marks at computing - while fewer boys are getting an A*.
Results released today show that 8.6 per cent of girls achieved the top mark of A*, an improvement on 2013 when 8.3 per cent managed to get the best grade.
Boys, on the other hand, have flopped since last year, with six per cent getting A* compared to 6.5 per cent last year.
However, many more boys are still taking computing courses, with 14,205 adolescent chaps choosing computing compared to 2,568 young women. In 2013, just 613 girls took this subject at GCSE, as opposed to 3,640 boys.
You can look at the results for ICT as well as computing below. The figures in brackets indicate the result for 2013.


Compared to computing, ICT is a relatively simple subject at GCSE, focusing on how society uses computing, along with the much-derided concept of digital literacy. Students of computing can expect to learn about programming and algorithms, making for a much more difficult course.
Men worried that they will no longer be able to fart and watch porn at work after the coming fem-tech revolution might take comfort in the fact that boys are currently doing better at A-Level.
Results (Google Doc, pretty comprehensive) from this year show that 2.9 per cent of boys put the ball in the back of the net and scored an A*, compared to 2.2 per cent of girls. Interestingly, fewer boys and girls managed this level of excellence than had done in 2013, when 3.2 per cent of boys and 4.5 per cent of girls got an A*. ®