Cyber spies whip out 'Machete', stride towards Latin America
¡Ay, caramba! Don't open hot Brazilian XXX.rar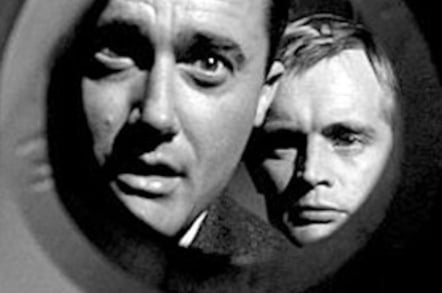 Security watchers are tracking a new cyber-espionage campaign that appears to be targetting Latin American countries including Venezuela, Colombia and Ecuador.
The so-called "Machete" campaign has been zoning in on governments, military and law enforcement agencies and embassies in South America for the last four years, stealing gigabytes of confidential data in the process, according to security researchers at Kaspersky Lab.
Tricks in the toolbox of malware associated with Machete include copying files to a remote server or a special USB device if inserted, hijacking clipboard content, key logging, computer microphone audio capturing, taking screenshots, getting geo-location data, and taking photos using the web camera of infected computers. The attackers are using social engineering techniques – such as spear-phishing and booby-trapping fake blogs with malicious code – to distribute their wares.
One unusual technical feature of the campaign is the use of Python compiled into Windows executable files, but this does not have any advantage for the attackers except ease of coding, according to Kaspersky Lab. Machete was updated with renewed infrastructure in 2012.
The lure files include El arte de la guerra.rar (a reference to Sun Tzu's Art of War and the self-explanatory Hot brazilian XXX.rar, both actually self-extracting archives. The consequence of embedding Python code inside the executables is that these installers include all the necessary Python libraries as well as the PowerPoint file shown to the victim, resulting extremely large files of more than 3MB.
There are no indications of exploits using zero-day vulnerabilities and both the coding and tactics in play are fairly standard. Despite this relative simplicity, Kaspersky Lab experts identified 778 victims around the globe.
"Despite the simplicity of the tools used in this campaign, the results show it was very effective," said Dmitry Bestuzhev, head of Kaspersky Lab's Latin American research team. "It looks like threat actors in Latin America are adopting techniques of APT campaigns seen around the world."
Attackers behind the campaign appear to be Spanish speaking, with roots somewhere in Latin America. Victims outside Latin America were recorded but they all appeared to have ties back to the continent. For example, a Latin American embassy in Russia was among the victims of the campaign.
More details on Machete can be found in a blog post by Kaspersky Lab here. ®
Sponsored: Minds Mastering Machines - Call for papers now open