Why your mum was WRONG about whiffy tattooed people
They're a future source of RENEWABLE ENERGY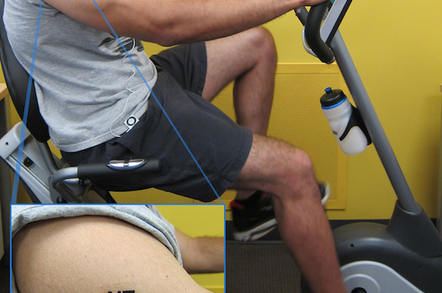 Boffins have overturned the wisdom of parents everywhere by proving that stinky people with tattoos can play a vital role in society: by charging up mobile phones.
Dr Joseph Wang and a team at UC San Diego have designed a temporary tattoo which acts as a sensor which contains an enzyme that strips electrons from lactate, generating a weak electrical current. Lactate, of course, is found in human sweat.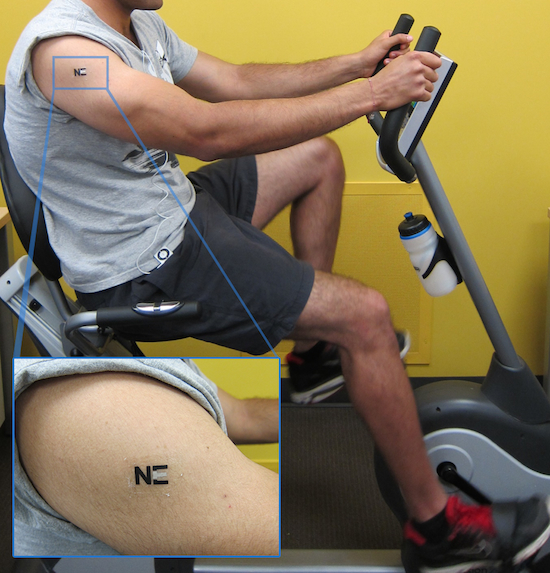 "We came up with this idea of harvesting energy from the body in a non-invasive manner," said Wang. "This is the first example of a bio-fuel cell which harvests energy from body fluid like sweat."
The "sweat-powered biobattery" works in a similar way to a normal battery, albeit generating much less power.
This device was tested on 15 volunteers, who had to pedal furiously on an exercise bike. Curiously, the more unfit the person, the more energy they generated.
Researchers said that this is probably because the slobs became tired more quickly, causing more lactate to be produced.
However, you won't be able to mug a jogger to power your phone just yet, because the maximum amount of energy produced (from the slobs, natch) was 70 microWatts per 1cm2 of skin.
"The current produced is not that high, but we are working on enhancing it so that eventually we could power some small electronic devices," said Wenzhao Jia, who worked on the project. "Our electrodes are only 2 by 3 millimeters in size and generate about 4 microWatts — a bit small to generate enough power to run a watch, for example, which requires at least 10 microWatts. So besides working to get higher power, we also need to leverage electronics to store the generated current and make it sufficient for these requirements.
He added: "These represent the first examples of epidermal electrochemical biosensing and biofuel cells that could potentially be used for a wide range of future applications." ®
Sponsored: Minds Mastering Machines - Call for papers now open