WinPhone's Halo hottie Cortana to hit desktop in next Windows – report
'Cortana, where is my Start Menu?'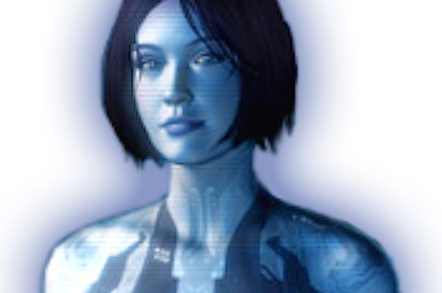 Microsoft may be planning to graduate Windows Phone 8.1's Halo-inspired Cortana digital assistant from the small screen to a full-fledged desktop utility in the next version of Windows, if the Redmond rumor mill is to be believed.
The snoops over at Neowin.com first noticed Cortana running on prerelease builds of Windows "Threshold" – the version that may or may not be called Windows 9 when it ships – back in July. Those were very early builds, though, and there was no telling whether the feature would survive to the shipping version of the OS.
But the chances that Microsoft's Bing-backed digital aide will become a built-in fixture of the Windows desktop are looking brighter now that Cortana has made it into later, more stable Threshold builds.
According to people who have seen it in action, as it stands now, desktop Cortana is an app that opens to reveal a window that looks more or less like Cortana looks on Windows Phone, except that it only takes up around 25 per cent of your display.
As with the Windows Phone version, you can speak questions to desktop Cortana, but you can also type them in with your keyboard.
The latter feature is sure to be essential for business environments – assuming any businesses upgrade past Windows 7 – as the thought of spending the workday listening to an entire floor full of cube-dwellers jabbering away at their PCs is enough to make one long for a career waiting tables.
Just what Redmond has planned for Cortana in Threshold is not known, but in Windows Phone 8.1, the feature replaces the original built-in search feature to become the new search hub for the entire OS.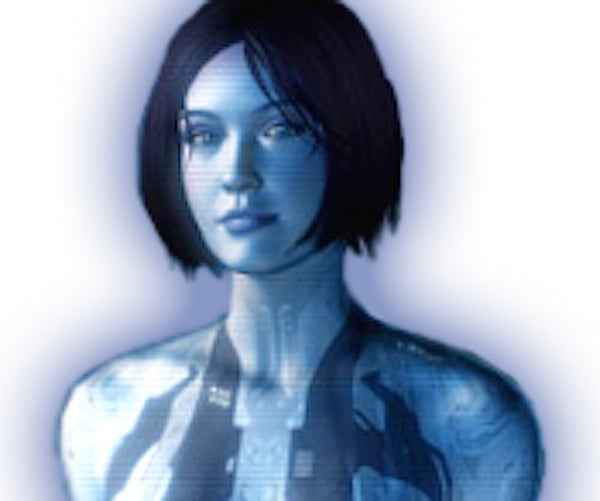 Monday brought news of a possible obstacle to Microsoft's plans, however. As eager as the software giant might be to get Cortana running across all of its operating systems, Apple thought of it first – and it's already been granted a patent on chatty desktops.
Judging how Apple has wielded its patent portfolio against competitors like Samsung in the past, it could potentially send some serious headaches Microsoft's way – unless, of course, Redmond does some fast filing of its own. ®
Sponsored: Minds Mastering Machines - Call for papers now open