Budge up, yet another flash cache software biz wants to squeeze in
What's inside the CacheBox?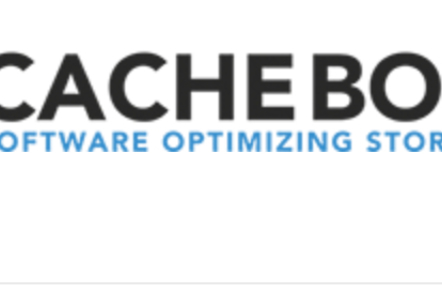 Blocks and Files Your humble hack must admit he started yawning almost before finishing the first sentence of the announcement: startup CacheBox has built server flash caching software called CacheAdvance, which gets apps running faster. Don't they all? Flash caching software products, I mean. Sure, says CacheBox, but we do it better, much better.
Really? A spokesperson told us that using CacheAdvance "results in higher performance than other solutions – two to five times – and significantly better flash capacity utilization – same performance with only 20 per cent of flash capacity utilization – and easier management for the application owner."
Meanwhile, competing flash cache software products include:
HGST's Velobit HyperCache
EMC's VFCache
Fusion-io's ioTurbine
LSI CacheCade
QLogic FabricCache
NetApp's FlashAccel
Toshiba/OCZ's SANRAD
Samsung's NVELO
SanDisk FlashSoft
Seagate/Virident's vFAS storage memory software
CacheBox says its technology "removes bottlenecks by monitoring application I/O requests and intelligently determining which data to accelerate in order to provide optimal performance and user experience."
How exactly it intelligently determines which data to put in the cache is not revealed.
The company says software potentially accelerated by CacheAdvance includes object-based storage, big data crunchers, cloud infrastructures, transactional and analytic workloads, MySQL and MongoDB databases, and other data warehousing products.
The software is hardware agnostic and compatible with any NVMe, PCIe, SAS, or SATA flash storage. FlashDIMMS don't appear to be supported.
CacheBox has just come out of stealth, and says it is a privately funded, early-stage global company with offices in Silicon Valley and Pune, India.
A big business and marketing problem will be getting its voice heard over the noise from all the other flash cache software suppliers.
A Linux version of CacheAdvance is available for small to medium-sized businesses through to hyper-scale organizations directly from CacheBox. ®
Sponsored: Learn how to transform your data into a strategic asset for your business by using the cloud to accelerate innovation with NetApp