Google beefs up Compute Engine, adds extra zone to US, Asia
Two new segments for Amazon and Microsoft games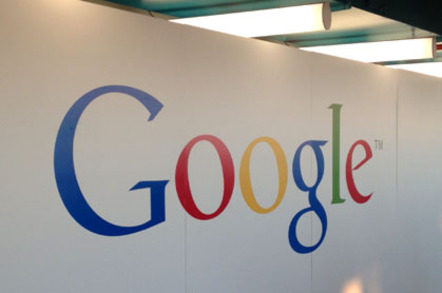 Google has tacked on two new compute zones to its Compute Engine in one of several tweaks to a product it hopes will challenge Amazon's AWS and Microsoft's Azure.
The ads flinger's two-year-old Compute Engine tacked on a zone each in its "US-Central1" and "Asia-East1" regions, respectively.
Google Compute Engine has three regions: US, Europe and Asia. The change leaves Europe the only region that has just two zones.
Each zone supports either Ivy Bridge or Sandy Bridge processors.
The company continues to have six data centres in the US, one in South America, three in Europe and two in Asia.
The addition of zones is no reflection on the construction of new data centres.
Rather the new zones will have been divvied up using a combination of hardware, clustering and partitioning between the giant's existing centres.
The idea is to make software hosted on Compute Engine run more smoothly.
Specifically, Google product manager Scott Van Woudenberg highlighted the ability to run NoSQL contender MongoDB with fewer errors.
The document-oriented database strives for high availability using a quorum-based architecture. In these systems, nodes detect a failure and route around it.
MongoDB is one of a bunch of infrastructure services on Google's platform for running large-scale workloads, along with Hadoop, RabbitMQ and Cassandra.
When it comes to the cloud, Google is in a straight fight with Amazon's AWS and Microsoft's Azure for deep-pocketed business customers with large and intense compute and storage jobs.
But it's not Compute Engine that you hear so much about.
Rather, the war is dominated by Amazon and Microsoft's attempts to close the gap.
Azure has been through many technology changes and additions and many pricing plans – all intended to scoop up as many customers as possible.
Google, too, has tried to innovate and undercut Amazon: this summer introducing SSD-backed persistent disks for improved price and performance for high-IOPS workloads. Before that, within days of each other, they duelled on price - cutting and then undercutting against the other.
But it's AWS that's at full speed: by March this year AWS had cut its prices 44 times since 2008 while it claimed to have added 280 new AWS features and services in 2013 versus 24 in 2008 – two years after AWS launched.
Enterprise customers The Reg has spoken to are looking at AWS or Windows Azure, or a combination of both. Compute Engine is not mentioned.
The fact AWS is getting in the door of businesses is remarkable, given Amazon comes from the same background as Google: the consumer side of life.
It seems Compute Engine has a long way to go in pulling in the business punters. ®
Sponsored: Minds Mastering Machines - Call for papers now open