Smartcard firm Gemalto slurps SafeNet in $890m securo-boost deal
Crypto tech and license management tech will boost profits, hope firms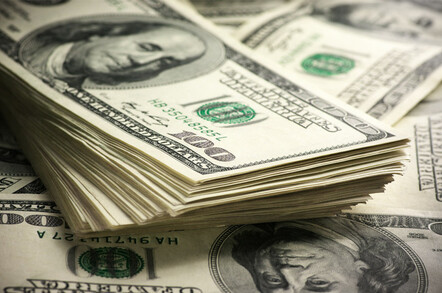 Security company Gemalto is buying data protection firm SafeNet. The deal, announced Friday, is valued at $890m and is being financed through cash and existing long-term credit facilities.
Once completed the acquisition will add data protection technologies to Gemalto's core authentication products and services (e.g. smartcards and mobile payment technology).
SafeNet's technologies protects more than 80 per cent of world's intra-bank fund transfers and its 1,500 employees, including 550 cryptographic engineers, serve corporations and government customers worldwide.
SafeNet recorded a profit of $35m on revenues of $337m last year, and predicts these figures will rise to $51m profits on sales of $370m for 2014. The acquired firm's portfolio includes cryptographic key management systems, encryption technologies for civilian applications, authentication servers and authentication as a service, as well as software license management products and services.
The deal is expected to close in Q4 2014, after approval from the relevant regulatory and antitrust authorities. Once completed, SafeNet will bolster Gemalto's identity and access management business. becoming part of Gemalto's Payment & Identity segment.
Gemalto said it expects to surpass its 2017 profit from operations objective of €600m ($804m) by more than 10 per cent after agreeing to buy all the share capital of SafeNet from Vector Capital.
"The opportunity to acquire SafeNet has come at exactly the right time, as we have just entered into our new multi-year development plan and there is a perfect fit between Gemalto's 'security at the edge' and SafeNet's 'security at the core' capabilities., said Olivier Piou, Gemalto chief exec, in a canned statement (PDF).
"This will enable us to further accelerate the deployment of strong security solutions in the Enterprise sector, and expand our technologies and growth opportunities in protecting online access," he added. ®
Sponsored: Minds Mastering Machines - Call for papers now open