Facebook slurps PrivateCore - 'cos your selfies need locking up
Might not result in mass experiments on users, at least this time...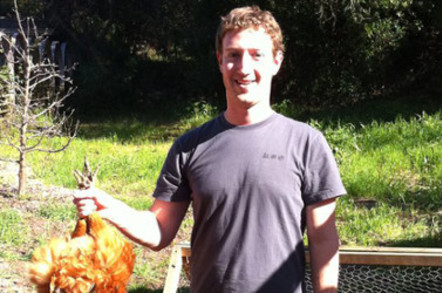 Facebook has just bought out the security firm PrivateCore in a bid to keep your selfies that little bit safer.
Although the exact terms of the deal have not been publicly announced, Facebook has promised to incorporate the smaller firm's tech into its own stacks.
Joe Sullivan, Facebook's chief security officer, said: "I've seen how much people care about the security of data they entrust to services like Facebook.
"We finished implementing HTTPS encryption by default over a year ago, and have also been working to secure all data center traffic with additional protections. In that vein, I'm really excited that Facebook has entered into an agreement to acquire PrivateCore."
PrivateCore might sound like a smut site, but it is, in fact, a provider of security systems for servers which was founded in 2012 and is based in Palo Alto. Its vCage software is designed to guard against malware and unauthorised access by a miscreant in the real world, making it safer to run applications in the cloud.
Oded Horovitz, CEO of PrivateCore, said Facebook and his own firm had an "aligned mission".
Which doesn't mean both firms want to creepily gather reams of personal data and flog it to advertisers, as you might think, or conduct odd experiments on hapless users. Who would suggest such a thing?
Instead, Horovitz said, the pair are committed to developing "secure server technology to help make the world's connections more secure".
He added: "Working together with Facebook, there is a huge opportunity to pursue our joint vision at scale with incredible impact. Over time, Facebook plans to deploy our technology into the Facebook stack to help protect the people who use Facebook. We know we will learn and grow as we continue developing our technology and making it stronger." ®
Sponsored: Minds Mastering Machines - Call for papers now open