New twist in China Apple hardware ban riddle: THE TRUTH at last?
President Xi Jinping's government breaks silence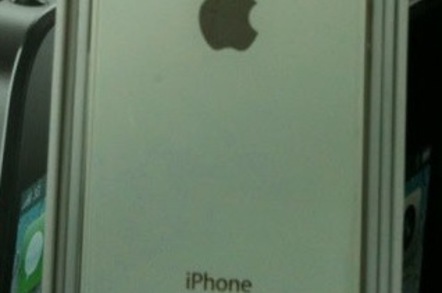 Chinese officials are denying reports that the state has banned the purchase of Apple hardware for government IT projects.
The Middle Kingdom's bureaucrats told Reuters that Apple computers and gadgets are not on its list of approved products – but not because the Communist nation blacklisted Cupertino over security concerns.
Rather, the government claims, Apple had not applied to be on its list of approved hardware – and in this case, a list of energy-efficient tech. Companies that have been approved for the list include Lenovo, Dell and HP.
Even without the approval, however, state officials are still allowed to buy and run Apple products, according to the report.
The statements are at odds with earlier claims that Apple was struck from an official procurement list and, as such, employees of state-controlled agencies would no longer be allowed to purchase and use iPad or MacBook hardware for official business.
Even if these latest reports prove true, all is not well between Beijing and Apple.
Apple has had a rough go with Chinese officials as of late, facing criticism in China for security concerns posed by the iPhone and the firm has been tied up in legal wrangling with the country's patent office over its Siri service.
Apple is not the only US tech giant at odds with China. Microsoft faces antitrust proceedings as investigators are looking into whether the company illegally bundled its products with copies of Windows. ®
Sponsored: Minds Mastering Machines - Call for papers now open