This is your chance to help Blighty beat off moneymen's spambots
#cheaploan? FCA wants input on financiers' social media ads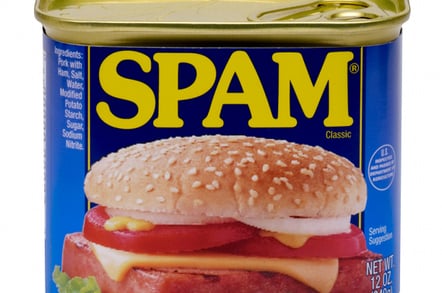 It used to be said that age knows no class. Perhaps the same can now be said of spam advertising.
Some annoying message or other must have reached the gilded timeline of someone at the Financial Conduct Authority, because it has launched a bid to clamp down on the uniquely irritating social media promotions industry – at least the ones flogging financial services and products.
The regulator told advertisers promoting financial products that they need to put the hashtag #ad in front of their spam as it promised to hammer down on the commercial use of social media.
The FCA has now issued a call for contributors to a review of the sector, which will lead to a set of new guidelines in the new year.
Clive Adamson, director of supervision at the FCA said: "The FCA sees positive benefits from using social media but there has to be an element of compliance. Primarily, what firms do on social media must ensure customers are at the heart of their business."
All adverts should "fair, clear and not misleading", he continued.
"We recognise social media are constantly evolving," he added. "We, therefore, welcome feedback to today's consultation and look forward to continuing the discussion with industry."
Submissions for the consultation close on 6 November. Help Blighty beat off the spam by clicking here. ®
Sponsored: Minds Mastering Machines - Call for papers now open