Love in the time of the GPS sees chap propose with Google Map
'Writes' proposal using cycling app … and got a YES!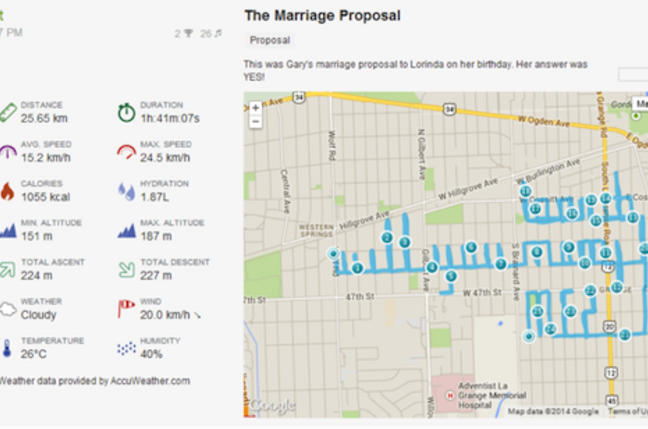 Bending at the knee and handing over a piece of ancient compressed crystalline carbon may be the traditional way to propose marriage, but the modern age offers us new and exciting ways to pop the question.
As exercise-tracking app Endomondo has chronicled, one of its users hopped on a bike and cycled around, then uploaded the map of his journey.
Endomondo says its user, "Gary", took his intended to dinner, steered the conversation towards the bike ride he'd taken in the afternoon and handed over his phone to offer some insights into the journey. On the phone's screen was this romantic offer.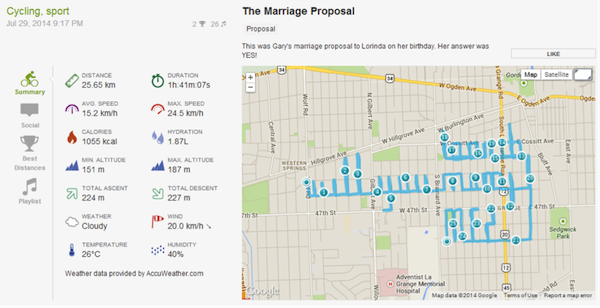 Lorinda, will you marry me?
As the image below demonstrates, the proposal succeeded!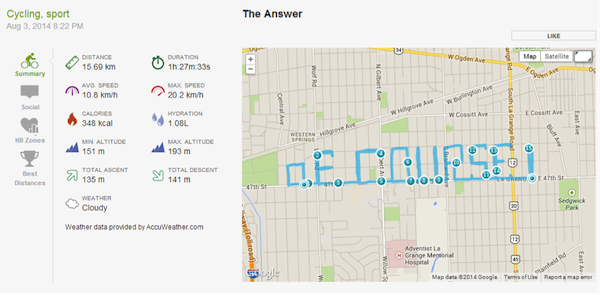 Of course!
And now for the crucial data: Gary rode 25.65km and burned 1,055 calories to create the proposal. Lorinda pedalled for 15.69km and expended 348 calories to say yes. Neither climbed to any significant height and their average speeds suggest they are occasional cyclists with unexciting bikes. ®
Sponsored: RAID: End of an era?