Chinese 'linkfarms' propel Microsoft to web server crown
Apache has more active sites and is growing faster, but IIS leads on hostnames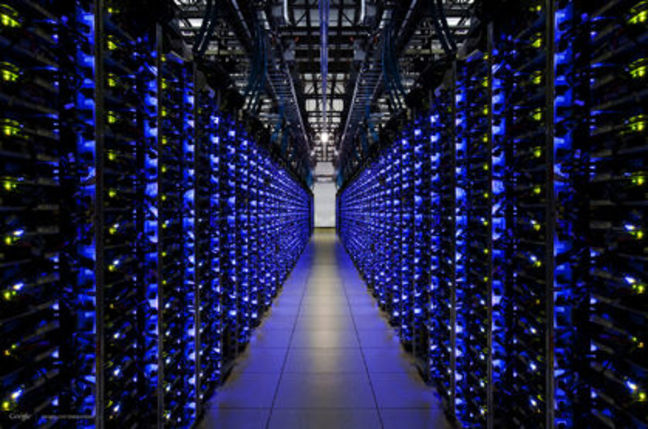 Netcraft has updated its analysis of web server market share and found that Microsoft is now the world's dominant provider of such software, albeit with plenty of caveats.
The traffic-watching firm says Apache is the leader in terms of active sites, with 91 million compared to Microsoft's 21 million. But Microsoft is all over Apache when hostnames are measured.
"In the early days of the web, hostnames were a good indication of actively managed content providing information and services to the Internet community," Netcraft writes. They're not so useful today, because hostnames are now used "... for a wide range of activities, including holding pages produced at the point of customer acquisition by domain registration or hosting service companies, typo-squatting advertising providers, speculative domain registrants, and search-engine optimisation companies."
Netcraft still counts them, however, and when it does so it Microsoft's Internet Information Server (IIS) is on top of the heap.
Overall, however, Apache is on top.
Here's Netcraft's explanation of what's going on:
"In just over a year IIS has gained over 236 million hostnames (+172%) while only gaining 503k active sites (+2%). The number of web-facing computers running IIS websites has increased by just over 30k (+2%), compared to Apache's 171k growth (+8%), and nginx's 159k growth (+53%), resulting in a 2.4 percentage point loss in market share for IIS by this metric."
So where is IIS' growth coming from? Netcraft says "Chinese linkfarms" that "provide advertising for gambling sites, online product listings, and normally make use of affiliate schemes" are behind its growth.
Such sites "are hosted in the USA, on generic TLDs such as .com and .net to bypass China's TLD and internet content provider (ICP) license requirements" and are so numerous that search engines can't block them all. At the £2/US$3 linkfarms charge to use a hostname for a month, there's a decent business to be had standing up the odd hosts
"It is not clear why IIS has been chosen for these sites," Netcraft observes, "however it does have a considerably higher market share (for all of our metrics) in China compared to worldwide - for example 59% of domains hosted in China use IIS compared to just 29% worldwide."
| Developer | June 2014 | Percent | July 2014 | Percent | Change |
| --- | --- | --- | --- | --- | --- |
| Microsoft | 352,208,487 | 36.35% | 373,869,026 | 37.53% | 1.18 |
| Apache | 353,672,431 | 36.50% | 345,921,550 | 34.73% | -1.78 |
| nginx | 133,763,494 | 13.81% | 141,041,852 | 14.16% | 0.35 |
| Google | 20,192,595 | 2.08% | 20,511,505 | 2.06% | -0.02 |
Netcraft's survey leaves Microsoft able to claim a crown, albeit one that isn't worth boasting about. Will Redmond be able to resist? ®
Sponsored: RAID: End of an era?