US giant Avnet plots cost slash fest in EMEA enterprise tech arm
Local sales dive in Q4 on flaky component biz as small PC makers miss out of XP refresh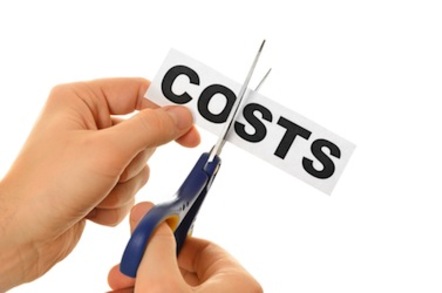 The EMEA wing of enterprise distie Avnet Technology Solutions is again in cost-cutting mode after a double-digit sales dive blighted a growth spurt across the pond as local PC system builders missed out on the XP refresh.
Revenues for Q4 of fiscal'14 ended 28 June were $2.73bn, up 0.3 per cent on an organic basis, or 4.2 per cent when the contribution from acquisitions was accounted for.
Reported sales rebounded 12.5 per cent in the Americas to $1.56bn but fell 11.9 per cent - excluding a foreign currency tailwind - to $746.5m in EMEA as turnover in Asia dipped 2.3 per cent to $420.9. Operating income fell 5.9 per cent to $74.1m
In a conference call with analysts, Rick Hamada, CEO at Avnet Inc - which houses the TS and Electronics Marketing (EM) trading divisions - said TS "dealt with an uneven recovery" during the financial year.
He blamed "over half" of the Q4 decline in EMEA on the computing components business that unpicked progress in storage and services. "The whitebox [PC] business that we service… has been weaker than the overall PC market".
"There have been a lot of headlines in the tech space regarding the impact from XP and the fresh going on there etc, [but] that certainly did not manifest itself for us [with our national system builder customers]".
And the CEO warned corrective surgery is required to counter falling sales.
"In our EMEA region, which has shown less consistent progress towards our long-term goals, we are taking incremental actions to align resources to current market conditions," added Hamada.
The cost purge includes the "acceleration of planned efficiencies", related to the now completed project to consolidate four EMEA ERP platforms to one.
"We now have more opportunities to streamline our structure and processes to be more efficient in our back office and help to support our go-to-market strategies".
The company is forecasting annual savings of $15m to $20m and confirmed headcount reduction will be another tool to trim costs, though the execs didn't talk specifics.
Hamada said belt tightening is because "IT spending will continue to reflect a cautious and incremental approach, as enterprises look to maximise IT investments while evaluating new technologies and data centre options".
For the year, TS reported revenues of $10.95bn versus $10.36bn in fiscal '13 and operating income of $317.8m compared to $299.1m.
Elsewhere in the group, the EM unit - industrial components - grew 8.1 per cent on an organic basis to $4.31bn in Q4 and operating profit came in at $207m, up 16 per cent.
For the year, EM revenues were $16.5m up from $15.1m and operating profit jumped to $747.9m from $635.6m. ®
Sponsored: Minds Mastering Machines - Call for papers now open