BT offers vanilla mobile deal to biz bods
Apps, cloud, Wi-Fi – let's play tick-box bingo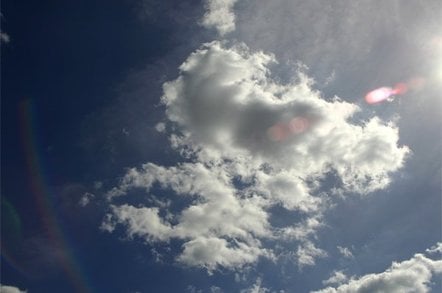 The latest deal for small businesses from BT is part of its move to become a mobile phone network again.
The deal from BT Business includes a bundle of resold EE airtime and Wi-Fi – with or without hardware. The hardware bit includes a range of Android and Windows Phones and Apple, Android and Windows tablets. It's also offering SIM-free deals if you want to hang on to your iPhone.
BT often does some interesting and technically challenging things – such as the recent announcement of its use of 2G guard bands and the promise that it will do something with the 2.6GHz 4G spectrum it bought in February 2013.
This deal doesn't use any of that, though. It uses the straightforward MVNO deal the company did with EE. BT has previously had relationships for mobile connectivity with Vodafone and T-Mobile and of course, it used to own Cellnet – which begat O2. You can almost hear Three's contract people filling their Mont Blancs now.
There is an app, of course – there always is. You can download the BT Wi-Fi app, which BT Sales says will work on Android, Windows and Blackberry and which will automatically connect when in range of a hotspot.
Graham Sutherland, CEO at BT Business, said: "Our research shows that 24 per cent of employees now work regularly out of the office. As part of our strategy to offer a portfolio that provides value for money and meets the changing needs of businesses, we've designed our new mobile plans to cater for this. Our new plans give customers the connectivity they need to help them stay productive when out and about, along with the flexibility to choose a plan that suits their way of working."
The new plans range from single user to shared bundles, data-only plans and a new Mobile Flex plan that can offer tailored pricing for larger customers. Customers have the option to select a SIM-only plan or can choose from a competitive range of handsets, with add-on extras such as more data and roaming. So it's all pretty run of the mill.
The exciting stuff - the mix of BT's 4G network with EE's – is yet to come, but by building up customers with a tried solution, the company should have a captive audience for that upcoming offering. ®
Sponsored: Learn how to transform your data into a strategic asset for your business by using the cloud to accelerate innovation with NetApp