Microsoft Australia floats 'death to TechEd' thought bubble
Redmondian outpost keen for your feedback on how best to indoctrinate you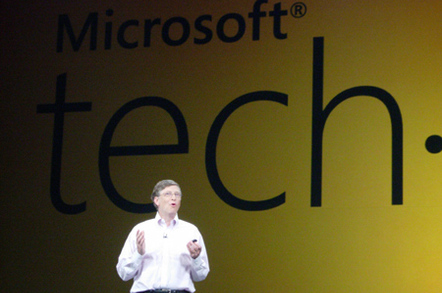 Microsoft Australia has hinted that it may follow the lead of its US parent and make TechEd a part of a larger conference.
The Microsoft Mothership last month decided to bundle TechEd and conferences dedicated to SharePoint, Lync, Exchange and Project into a "unified Microsoft commercial technology conference."
TechEd will survive in that format, but as a sub-conference.
Microsoft Australia has already changed the format of TechEd 2014, turning it into a pair of two-day events in Sydney and Melbourne instead of the long-running four-days-in-one-place format it has used for years.
Over the weekend, Microsoft Australia's Jen Thompson has blogged about the new US event and wrote that "Although no announcements have yet been made on the future of TechEd in Australia beyond this year, it could be speculated that we may follow in form."
Thompson adds that her post is "purely speculation at this stage", but it does appear Microsoft is at least contemplating the idea of new event formats as she goes on to offer the following:
"If this style of event does flow on to Australia, there will be a whole lot of information to cover on all of these topics in a condensed (and more impactful) period of time. But we will still need to make sure that people are updated the evolution of our products and services as quickly as the evolution happens. Do you have any innovative ideas that could work as an alternative to in person events? How do you like to get information?"
That request suggests that Microsoft Australia is, at the very least, trying to figure out new ways to connect with us all.
Comments on this topic welcome: we'll make sure they reach Microsoft Australia. ®
Sponsored: Minds Mastering Machines - Call for papers now open