Ethicists say Facebook's experiments not SO creepy
A little consent would have gone a long way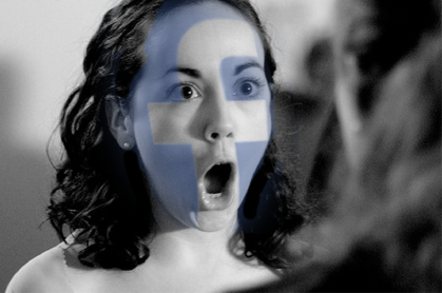 The Ethical Research Project has weighed into the argument over the ethics of Facebook's "creepy" social contagion research, doing the unthinkable: actually asking ordinary punters how they feel about being lab rats.
Interestingly, the study suggests that users might have not felt too badly about the Facebook work, if anyone had actually asked them.
The group, co-founded by researchers from Carnegie-Mellon, UC Berkeley and Microsoft Research in 2012, conducts "surveys to gauge the public's ethical response to controversial, or potentially controversial, experimental designs".
In a paper-in-progress (PDF) co-authored by MS Research's Stuart Schechter and CMU's Cristian Bravo-Lillo, the project looked specifically at how people might react to the Facebook experiment.
Rather than making their own pronouncement on the ethics of the experiment, the researchers explain, they "ask what researchers at Facebook would have learned had they had the opportunity to prophylactically perform an ethical-response survey prior to commencing their 2012 emotional contagion experiment".
Focussing on just over 2,000 workers on Mechanical Turk who hadn't followed the Facebook controversy, the researchers checked responses to a description of the Facebook experiment, as well as seeing how respondents felt about other experiments that mostly tried to trick subjects out of their passwords.
Those experiments worked by social phishing, spam that redirected users to a fake website, presenting a fake password dialogue, and presenting a fake "your computer may be infected"-style dialogue.
People who hadn't been following the media about the Facebook experiment were pretty lenient: they found the social phishing and spam redirection experiments more worrying than "emotional contagion".
Because people who knew about the Facebook experiment before the survey were more hostile to it than those who didn't – 47 per cent versus just 23 per cent – the researchers note:
"A tempting explanation for these highly-significant differences is that respondents' opinions were strongly swayed by opinions of the media and other sources of information about Facebook's experiment."
However, they note that the "aware" group probably also knew about the lack of consent in the experiment and this, rather than experimental design, is why they view Facebook's research in a dim light.
The researchers also note that study design could have saved Facebook considerable pain: there was a significant reduction in disapproval shown towards the idea of manipulating users merely by inserting extra positive posts into a users' news feeds.
The researchers note that the current version of the study is a "highly preliminary" working paper. ®
Sponsored: Minds Mastering Machines - Call for papers now open