NASA Mars rover FINALLY equals 1973 Soviet benchmark
Yet to surpass ancient Greek one, however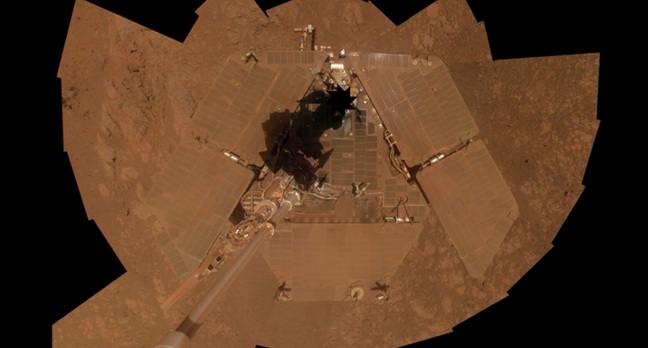 The plucky Opportunity rover-droid, whose wheels first touched the red Martian dirt back in 2004, has trundled past the 25 mile mark for the first time and in so doing claimed humanity's off-world long distance driving record.
NASA records that Opportunity went for a 48 metre trundle on July 27th and in so doing saw its odometer tick over to 25.01 miles (40.25 kilometres).
That's over a kilometre more than the Lunokhod 2 the Soviet Union sent to the Moon in 1973 managed, although the red menace managed to clock up that distance in just five months.
NASA has named Opportunity's next destination "Marathon Valley", as if the rover reaches the location it will pass the 42.2km distance once used to travel between the Greek locales of Marathon and Athens.
At 4.2kms a year, Opportunity isn't going to win any races, but is still a champion given its initial mission was scheduled to last about three terrestrial months. That the vehicle is still fully functional more than eleven years after its launch is remarkable. ®
Sponsored: Fast data protection ROI?