NBN Co pricing under spotlight
Hated CVC prices could be cut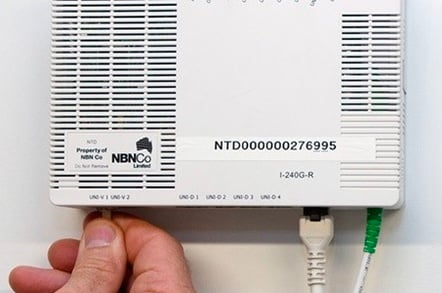 NBN Co is considering revising its wholesale pricing model, and has approached the industry for comment.
According to industry newsletter Communications Day, the usage-based Connectivity Virtual Circuit (CVC) charge, which has been subject to criticism since it was first announced in 2010, may be either overhauled or eliminated completely.
Retailers setting up NBN services have to purchase two products: the per-subscriber Access Virtual Circuit (AVC), which takes customer traffic from the premises to the aggregation point; and the CVC, the backhaul component that ships bulk customer traffic from NBN Co to the retail service provider (RSP).
Criticism of the $AUD20 per-Mbps-per-month CVC charge centres on the overhead it imposes on RSPs: until NBN Co revised it in 2011, they had to pay for backhaul before they had customers to fill it, and as customer numbers grew, it encouraged them towards high contention ratios.
While NBN Co recognised the problem and gave RSPs the first 150 Mbps of traffic for free in each connectivity serving area until an area reached 30,000 premises passed. Now, the network builder is looking at further revisions to the price model.
Communications Day says NBN Co has begun circulating a discussion paper to members of its product development forum. In it, the company proposes various alternative models for CVC pricing. The company canvasses:
Dropping the CVC price to $AUD17.50 per Mbps per month and retaining the AVC;
Eliminating the CVC charge and offsetting it with higher AVC charges;
Eliminating AVC charges entirely in favour of a purely volume-based charging model;
Offering volume-based variations to CVC prices, to encourage sales of higher-speed services; or
Revising AVC prices in the different speed tiers.
According to Communications Day, RSPs will have until September 8 to respond to the discussion paper. ®
Sponsored: Minds Mastering Machines - Call for papers now open