FTC: We've put '$100 MEEELLION phone bill fee cram scam' on ice
Judge grants order against firms accused of luring people into premium texts subs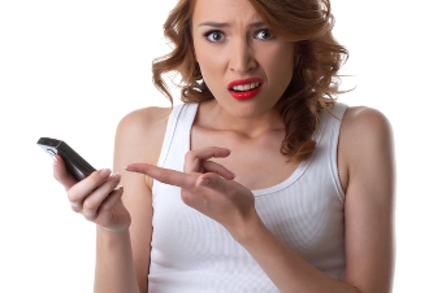 The US Federal Trade Commission (FTC) is suing six companies that allegedly unfairly crammed $100m in text message charges onto victims' bills.
Today, at the regulator's request, a federal court in California granted a temporary restraining order to halt those organizations and freeze their assets. The move comes after the FTC filed a lawsuit against the businesses earlier this month.
According to the commission, the six outfits offered people gift cards and other free items, but the marks were instead signed up for monthly subscriptions to premium texts.
The FTC alleges that the group tricked more than a million Americans into signing up for horoscopes and such stuff, which were billed through their mobile carriers. Those who did not closely read their invoices would not have noticed the recurring fees, said the FTC.
"This scheme demonstrates the kind of widespread harm that mobile phone cramming can inflict on American consumers," FTC consumer protection bureau director Jessica Rich said.
"It also shows why we've made it a priority to crack down on this problem."
In its complaint (PDF), filed in California, the FTC alleges that the group set up web pages that asked users to enter their mobile numbers in order to receive gift cards from US retailers Target and Walmart or discounts for other retailers.
The collected numbers were then used to sign users up for premium services such as quizzes and horoscopes, which carried monthly charges, the FTC said.
The FTC has charged the group with violating rules on unfair billing practices and deceptive acts and practices. The commission is seeking to recoup the money pulled from the scam operation as well as possible additional relief. Exact dollar amounts we not given.
The complaint is the latest in an ongoing campaign by the FTC to crack down on the perpetrators of mobile cramming operations. Earlier this week the commission provided mobile carriers with a set of best practices and recommendations for handling cramming scams and responding to users who complain about bogus charges on their bills.
The FTC has also moved to penalize those who benefit from the practice, filing suit against the operators of cramming schemes – and carriers, such as T-Mobile US, who it claims are benefiting from the practice by taking a portion of the monthly fees. ®
Sponsored: Minds Mastering Machines - Call for papers now open