KDE releases ice-cream coloured Plasma 5 just in time for summer
Melty but refreshing - popular rival to Mint's Cinnamon's still a work in progress
Ooh, shiny - just watch the niggles here and there
As with anything design related, some of the new interface's appeal will depend on your own aesthetic tastes. As someone who thought the Plasma 4 default had pretty much nowhere to go but up, I think that Breeze is a huge improvement.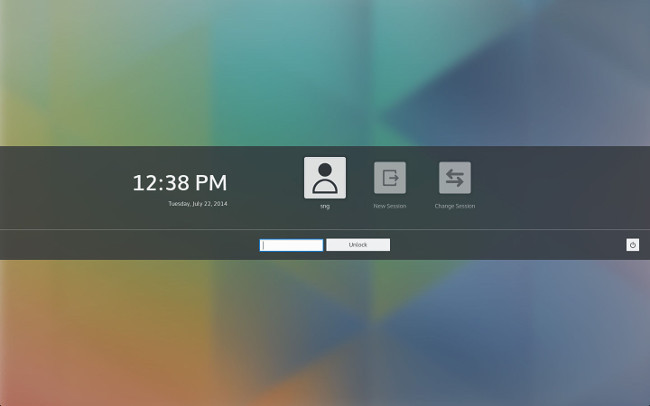 Revamped: It's an all-new lock screen for KDE Plasma 5
Compared to Plasma 4, Breeze is a giant leap forward, and not just visually, but functionally. The overall UI is greatly simplified – there's improved spacing between items, making them less jumbled and easier to find and read. Most of the time anyway. Breeze isn't flawless by any means. For example, the window and overlay translucency is nice, until it isn't. Stacked windows and overlays often bleed through whatever is below them and look jumbled and sometimes hard to read.
Among the elements that have been reworked are the Kickoff app launcher, the notifications panel and the lock screen, which now offers time, date, and battery status in addition to the usual session management info.
One thing to note about the revamped version of Kickoff - the search field isn't visible when the menu launches. To search, you just start typing and a search field appears with your text in it. It's pretty much impossible to discover this feature, making it another example of not-so-great design in Breeze; one that hopefully will be addressed in subsequent releases.
In addition to Kickoff there's also a new, menu-like launcher called Kicker that looks a little more traditional and that makes a good, lightweight alternative if all you want is a fast way to launch applications.
The notification area seems to have dropped its Windows XP-inspired penchant for hyperactively spitting out notifications and alerts. I managed to use Plasma 5 for several hours without a single annoying pop up or alert, a considerable improvement over the last time I fired up KDE.
Caveat emptor - it's still under construction
If you opt to install the current version of Plasma 5, keep in mind that the Breeze theme is a work in progress, not all elements have been updated. Not all icons have been updated for example and some applications look a bit out of place. The version I tested did not, by default, use the new Breeze Window Decorations, though you can enable them in the system settings app.
It will be interesting to see what openSUSE does with the Plasma 5 Desktop. The openSUSE project's highly customized version of KDE has long been one of the nicest default KDE themes available. Hopefully that will continue and even improve with the somewhat nicer base of Plasma 5 to build on.
It's worth noting that seasoned KDE users may want to pass on Plasma 5 and its Breeze theme for a few releases as there are still some features from Plasma 4 still missing. The situation is not as bad as the massive feature abandonment that happened in the move from KDE 3 to KDE 4, and the KDE design team plans to keep refining Breeze, adding back the missing features over the next few releases, but I suggest trying Plasma 5 first to make sure all your must-haves are there before you jump in with both feet.
By some figures KDE is the most widely used Linux desktop in the game. Ubuntu's Unity and Mint's Cinnamon may get more attention, but KDE remains a favorite by any measure and the Plasma 5 desktop shows the project hasn't forsaken the desktop experience in favor of "convergence".
Whether a unified OS across devices is the right strategy remains to be seen, but KDE is at least doing it right thus far, not chasing devices at the expense of the desktop.
With Unity far more focused on devices and Cinnamon without any plans to build a device-friendly version, KDE fills a nice middle ground.
KDE Plasma 5 makes an excellent desktop today and lays the groundwork for KDE to be part of the device-saturated world of tomorrow. ®
Sponsored: Minds Mastering Machines - Call for papers now open