KDE releases ice-cream coloured Plasma 5 just in time for summer
Melty but refreshing - popular rival to Mint's Cinnamon's still a work in progress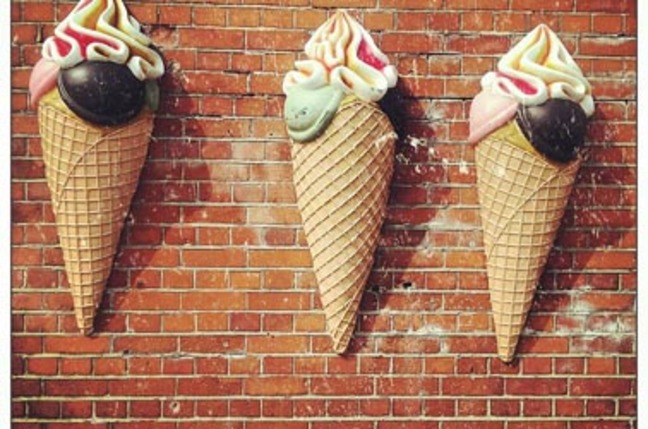 Review Plasma 5, released last week, is a major redesign of the Unix KDE desktop environment and underlying frameworks.
Perhaps the most notable difference is the visual changes, which see KDE embracing a more streamlined, "flat" interface, but it's also the first version of KDE to be powered by Qt 5 and the recently released KDE Frameworks 5.
Qt was the interface development framework bought and then dumped by Nokia, whose mobile phone business is now owned by Microsoft.
The visual changes and the polish that's been added to the default Plasma theme is welcome - frankly the default KDE 4 theme has been looking long in the tooth for a while now - but it's the under-the-hood changes will have a bigger impact on the future of KDE.
Another big feature is a "converged shell", which is an attempt to realize a unified desktop and device future very similar to the goals of Ubuntu's Unity shell. The idea is the interface adapts to the hardware - the shell would select Plasma 5 for a laptop but run it on a tablet and it would change to a tablet-based interface. The "converged shell" will be able to select a "shell" as the device changes.
The canonical example is a touch interface on a tablet that switches to a more suitable interface when you plug in a keyboard. It's a little unclear from the KDE docs what happens if you want to use the touch interface and a keyboard, but presumably that's possible as well.
For the moment there's only the Plasma 5 desktop anyway, so all we have is the vision. KDE developers are working on the tablet interface along with an interface for a media centre – but neither are available for general use.
The release of Plasma 5 also completes the migration of the Plasma workspace to Qt 5 and QtQuick, which uses a hardware-accelerated OpenGL scenegraph to render graphics. That means KDE can take advantage of the powerful GPUs in today's devices and offload some of the more expensive graphical tasks to GPUs. On supported hardware this should give you a bit of a speed bump, particularly when doing other graphics intensive tasks like editing photos or video.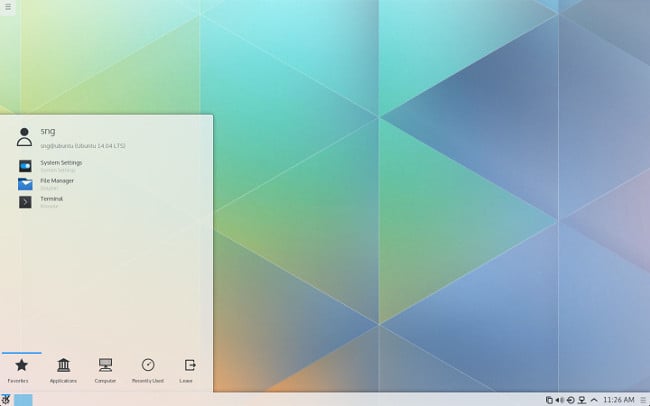 KDE Plasma 5 kickoff menu
The re-vamped Kickoff app launcher is missing a search field
The changes to the graphics stack and underlying Frameworks also pave the way for KDE to support Wayland, which will be "part of an upcoming release."
Plasma 5 also claims improved support for HiDPI displays, but I was unable to get this working in a virtual machine on a Retina MacBook. I've yet to determine whether this is a problem in Plasma 5, Kubuntu 14.04, down to the fact it's a virtual machine or some combination of the three.
I tested KDE with Plasma 5 in Kubuntu 14.04. When you install a fresh copy of KDE Plasma 5 on your favourite distro the thing that jumps out at you won't be better graphics or the potential to switch interfaces based on hardware. What will jump out at you is the new "Breeze" theme.
Gone are the shiny, candy-like icons and darker textured grays in Plasma 4. Instead you'll find a lighter, brighter, flatter design aesthetic with a lot of monochrome icons, thinner looking type and frosted, slightly transparent windows.
Sponsored: RAID: End of an era?