HP settles suit with popstar Chubby Checker over todger tester app
Reaches deal over eponymous software spat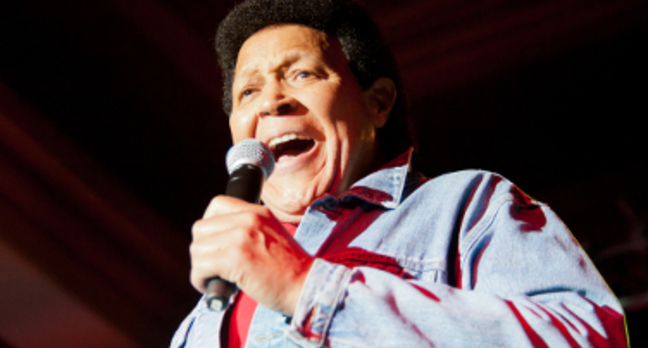 HP has settled its trademark suit with '60s popstar Chubby Checker over a software application of the same name intended to estimate the size of a man's member.
The former pop sensation, whose real name is Ernest Evans, sued the tech firm for naming its todger totter-upper after him last year. The app, which was available to Palm users on the company's webOS app store, claimed to be able to predict the size of one's manhood if the user gave their shoe size.
HP argued that it had no obligation to check whether third parties had appropriately licensed any trademarks for their apps before they were posted on its store.
HP settled the suit with Checker, most famous for his '60s chart-topper The Twist, in a confidential deal. Neither party is admitting to any liability and both have agreed to pay their own lawyers' fees, according to court documents, while HP has also agreed not to make any further use of Checker's likeness, stage name or trademarks.
The musician has had the case dismissed on these terms, as well as a settlement agreed last month with unknown conditions.
HP bought mobile device maker Palm back in 2010 for $1.2bn, hoping to break into the fast-growing industry. The company eventually ended up shutting down the handset side of the business and selling off Palm's operating system, webOS. ®
Sponsored: Application managers: What's keeping you up at night?