Bring back error correction, say Danish 'net boffins
We don't need no steenkin' TCP/IP retransmission and the congestion it causes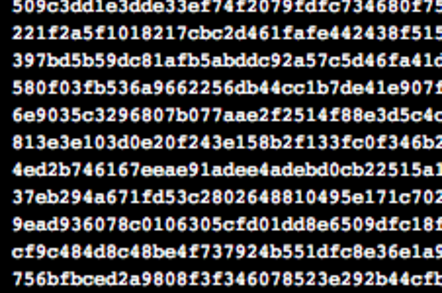 Researchers from Denmark's Aalborg university are claiming that Internet could move traffic five times or more faster than it does today. The downside? Doing away with how TCP/IP currently functions.
In this announcement, Aalborg professor Frank Fitzek provides a (somewhat sketchy) outline of what he calls "Random Linear Network Coding" (RLNC).
The idea, he says, is to apply new mathematical algorithms to routing problems with two specific aims: eliminate retransmissions, and thereby reduce congestion.
Fitzek says in the release that "In experiments with our network coding of Internet traffic, equipment manufacturers experienced speeds that are five to ten times faster than usual".
RLNC isn't new – for example, it's described in this 2009 chrome paper Fiztek and others describe an implementation on graphics cards using OpenGL.
From Vulture South's understanding of the paper, one aspect of RLNC is that the encoded data be able to be reconstructed within the network. That way, instead of the receiving node having to wait, work out that some data went missing and request a retransmission, the data stream says enough about itself so that it can reconstruct missing data without retransmission (wherever possible).
Instead of retransmission, "the upstream and downstream data are used to reconstruct what is missing using a mathematical equation."
It is, in other words, a form of error correction designed to deal with lossy networks – something that was, to some extent, done away with in the original design assumptions of TCP/IP.
Target markets, the university says, include "Internet of Things (IoT), 5G communication systems, software defined networks (SDN), content centric networks (CCN), and besides transport also implication on distributed storage solutions."
The group is now pitching the technology in Silicon Valley through a company called Steinwurf, which will make RLNC available to hardware manufacturers.
The research was conducted in collaboration with MIT and Caltech.
Whether a world that hasn't yet got around to replacing IPv4 with IPv6 is ready for a new network paradigm is another question. ®
Sponsored: Learn how to transform your data into a strategic asset for your business by using the cloud to accelerate innovation with NetApp