Rackspace touts cloudy, single-tenant OnMetal servers to world+dog
Pricing revealed for dedicated boxes that provision like clouds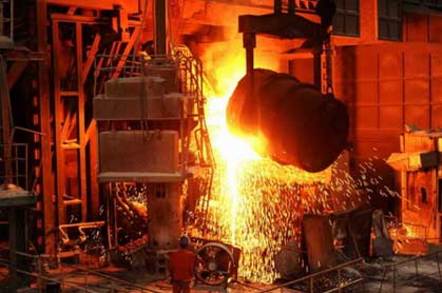 Underdog cloud provider Rackspace has announced pricing for its new OnMetal servers, which it has made generally available on Friday following a limited trial phase.
The new offerings, details of which were first unveiled in June, are dedicated, single-tenant, bare-metal machines that allow customers to run applications without the overhead of hypervisors, yet can be spun up in "under a minute" using the same OpenStack API as Rackspace's cloud.
The OnMetal servers themselves are based on designs published by the Facebook-led Open Compute Project, plus Rackspace's own tweaks, including 100 per cent solid-state storage and external cooling for greater reliability.
At launch, the servers are available in three different configurations, each optimized for a unique set of workloads. Each configuration is available at two different pricing tiers, depending on whether the customer wants Rackspace's typical Managed Infrastructure support level or the more comprehensive Managed Operations tier.
The first type of server, OnMetal Compute, comes with ten Intel Xeon CPU cores and 32GB of RAM, but no additional disk storage. Rackspace says they're ideal for running web and application servers, queue processing, and load balancing, and they're priced at $550 per server, per month at the Managed Infrastructure level or $700 per server, per month at the Managed Operations level.
OnMetal Memory servers increase the CPU count to 12 cores and the memory to 512GB, and they're designed for caching, search indexing, and in-memory analytics. These models cost $1,650 or $1,800 per server, per month, depending on service level.
OnMetal I/O servers are the priciest of the bunch and come with 20 CPU cores, 128GB of RAM, and 3.2TB of disk storage. These ones are optimized for running databases and doing online transaction processing (OLTP) and they'll cost you either $1,800 per server, per month or $1,950 per server, per month for the Managed Operations package.
There's a catch if you like the idea of Rackspace's all-inclusive Managed Operations support tier, though. Although that level of support ordinarily costs $200 per server, per month (included in the above pricing), there's a minimum service charge of $500 per month, meaning you'll need to run at least three servers to really get your money's worth.
In addition to the above fees, Rackspace also charges for outgoing network bandwidth, beginning at $0.12 per gigabyte for the first 10TB and priced on a sliding scale, where bandwidth gets cheaper as you use more of it. Other fees may also apply, including charges for custom image storage.
Rackspace's billing structure means OnMetal servers are priced similarly to comparable high-utilization instances hosted by competing cloud companies like Amazon, Google, and Microsoft – which Rackspace likes to refer to as "unmanaged cloud providers" – but customers with less than round-the-clock utilization needs will likely benefit from those companies' pay-as-you-go pricing.
Yet while Rackspace has struggled to compete directly against the pure-cloud mega-titans, offering bare metal servers is more in its wheelhouse. As of its most recent financial quarter, more than 70 per cent of Rackspace's revenue came from dedicated, single-tenant hosting, and the OnMetal initiative seems designed to further capitalize on its strengths. ®
Sponsored: Learn how to transform your data into a strategic asset for your business by using the cloud to accelerate innovation with NetApp