In the Land of the Free, Home of the Brave ... you can legally carrier unlock your own phone
Once Obama signs law passed today by House of Reps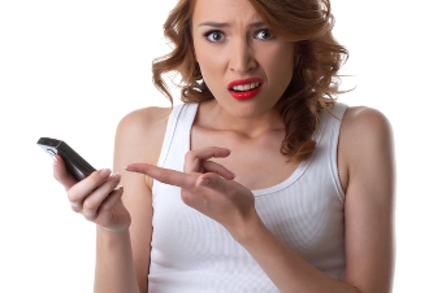 Here at Vulture West, we're looking out for porcine aviators: the usually divided US House of Representatives unanimously passed a law allowing people who've bought phones to actually unlock the things from their carriers.
It comes just a week after the Senate showed a similarly united stance.
"With today's House passage of the bipartisan Unlocking Consumer Choice and Wireless Competition Act, this important legislation is headed to the President for his signature," said the bill's sponsor Rep. Bob Goodlatte (R-FL).
"This law will protect consumer choice by allowing flexibility when it comes to choosing a wireless carrier. This is something that Americans have been asking for and I am pleased that we were able to work together to ensure the swift passage of legislation restoring the exemption that allowed consumers to unlock their cell phones."
More than 100,000 of those Americans signed a petition to the White House demanding the unlocking after the Librarian of Congress decided unilaterally to reverse his earlier position. Up until last January unlocking phones from a carrier network was legal, and the decision to change stance was unpopular with both the public and the White House.
However, getting a law passed has been a slow and tortuous process. Although the House passed a bill on the matter last year it took until last week for the Senate to stir itself into action. Even then the House had to vote again on Friday because of differing language in the legislation over the rights of third-party firms to unlock handsets and sell them on.
The House bill does also have some extra good news for consumers. The amended legislation also allows the unlocking of tablets and any other electronic device that comes from a carrier.
Given President Obama's stated preference for unlocking he should be expected to sign off on the legislation as soon as possible. ®
Sponsored: Minds Mastering Machines - Call for papers now open