ICO: It's up to Google the 'POLLUTER' to tidy up 'right to be forgotten' search links
UK watchdog: Rewriting history, airbrushing claims 'absurd'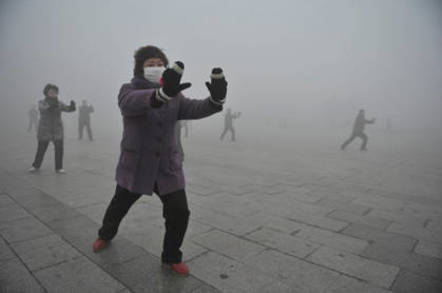 Google and its rivals are meeting privacy officials in Brussels today to discuss a recent European Court of Justice ruling that calls on search engine providers to de-link certain listings on their indexes.
They are expected to look at practical implementations of the judgment from the European Union's highest court in May. It has been widely misread in the media - partly because it has been spuriously referred to as a "right to be forgotten" ruling, but also due to Google's efforts to wrongly claim that the decision amounted to censorship of the interwebs.
The 28-state bloc's independent data protection advisory board - the Article 29 working party - wants to clarify the ruling during its confab with Google, Microsoft, Yahoo! and others.
The group has been looking at how removal requests dismissed by search engines should be addressed by national data authorities around the EU.
But UK Information Commissioner Christopher Graham has said that Google, which commands around 90 per cent of the search market in Europe, should take responsibility for responding adequately to such requests.
He told the BBC's Radio 5 Wake Up to Money programme:
The polluter pays, the polluter should clear up.

Google is a massive commercial organisation making millions and millions out of processing people's personal information. They're going to have to do some tidying up. They won't do all the tidying up that some people might like, because if you embarrass yourself there's not much you can do about it. A good policy is not to embarrass yourself in the first place.

All this talk about rewriting history and airbrushing embarrassing bits from your past - this is nonsense, that's not going to happen.
The ruling states that search engines such as Google should remove links that are old, out of date or irrelevant and - significantly - found not to be in the public interest.
However, the ruling continues to be misinterpreted.
The Society of Editors wrote a letter to Prime Minister David Cameron today demanding that he support the group's opposition to the ECJ judgment because of "concerns that the ruling went against the right to freedom of expression as guaranteed by Article 10 of the European Convention of Human Rights." ®
Sponsored: Minds Mastering Machines - Call for papers now open