Copyright kingpins charged for sailing pirate Android app ships
Six charged, two arrested, in wake of coordinated raids.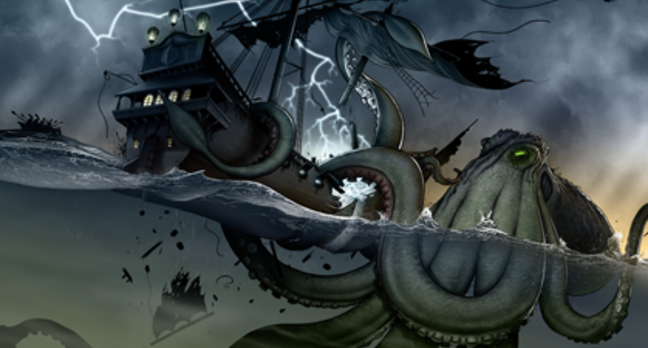 US prosecutors have unsealed indictments against six men in connection with some of the biggest, albeit now defunct, Android piracy stores.
The indictments relate to the operators of once popular pirate platforms Appbucket, Applanet and SnappzMarket which were slick sources of pirate Android apps (Application Package Files) available for free download and installation until domains were seized in raids by US, French and Dutch police in 2012.
Joshua Ryan Taylor, 24, of Michigan, and Scott Walton, 28, of Ohio were arrested for alleged involvement in SnappzMarket and along with Gary Edwin Sharp II, 26, of Massachusetts, were charged for conspiracy to commit criminal copyright infringement.
Sharp was charged with three counts of criminal copyright infringement. The indictment said he, Taylor and Walton as members of SnappzMarket Group conspired with Kody Jon Peterson, 22, of Florida, and others between May 2011 and August 2012 to pirate over a million copies of Android apps worth more some $1.7 million
He was also alleged to have run Applanet between May 2010 and August 2012 along with Aaron Blake Buckley, 20, of Mississippi, and David Lee, 29, of California who were charged with one count of conspiracy to commit criminal copyright infringement.
Applanet was the most prolific of the pirate vaults with some four million cracked Android apps worth a staggering $17 million foisted to freeloaders.
Four men were charged with one count of conspiracy to commit criminal copyright infringement for alleged involvement with AppBucket including James Blocker, 36, of Texas; Thomas Allen Dye, 21, and Nicholas Anthony Narbone, 26, of Florida, and Thomas Pace, 38, of Oregon.
They were said to have pirated more than a million copies of Android apps valued more than $US700,000
US Attorney Sally Quillian Yates said the copyright discouraged 'smart' devs from building apps..
"Copyright infringement discourages smart people from doing innovative things," Yates said.
"This problem is especially acute when it comes to rapidly developing technologies, like apps for smart phones, and these defendants are now being held accountable for the intellectual property they stole." ®
Sponsored: Are DLP and DTP still an issue?