BlackBerry: Toss the server, mate... BES is in the CLOUD now
BlackBerry Enterprise Services takes aim at SMEs - but there's a catch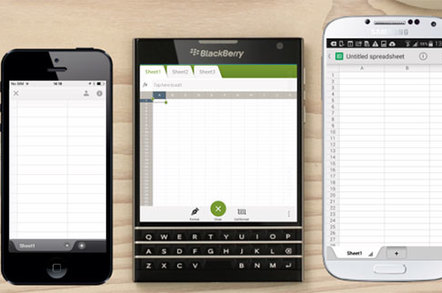 BlackBerry has given users another reason to throw out their BlackBerry servers – by putting BES10 into the cloud as a hosted service.
It's a long-overdue move, allowing existing BlackBerry sites to set up and manage the first-rate MDM and secure communications services offered BlackBerry via the web, rather than maintaining in-house servers.
It also makes BlackBerry's enterprise services more attractive to SMEs. Small biz also wants secure email, messaging and device management but doesn't want the hassle of an in-house server.
The catch? The hosted option only applies to BES10, the current suite.
In February, BlackBerry announced its successor, BES12, billing it as a "unifying platform", addressing many of the gripes of existing and potential punters. BES12 manages all kinds of devices - including Windows Phone - and talks about "end points" rather than devices. It will also include secure messaging, eBBM. It'll be available as on-premises, public cloud, private cloud or a hybrid and is due by the end of 2014.
It represents a dramatic shift away from the catastrophic strategy of 18 months ago. BlackBerry wanted the new server and the new client (BB10) to give each other a leg up. But the pricing and upgrade path for the server looked coercive and BES5 appeared to be orphaned, while the new client software didn't exactly look finished.
BlackBerry also embarked on an expensive and ill-judged consumer push. All of this, taken together, simply gave enterprises a reason to look at getting rid of both BlackBerry servers and clients.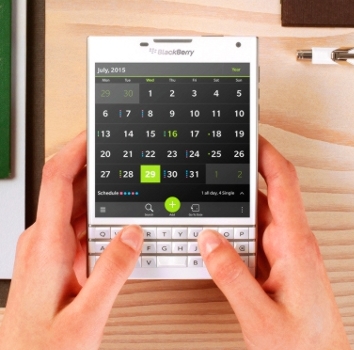 Weird: The BlackBerry Passport, possibly the oddest mobe of 2014
Since then BlackBerry has made BB10 more attractive, introduced secure containers on iOS and Android, and most important of all, no longer employs Alicia Keys. Almost all parts of the pre-crash BlackBerry bundle have now been unbundled, with the exception of the enterprise push email. That's about the only thing you can't buy separately, or buy via hosting.
BlackBerry also showed off a white version of its peculiar square QWERTY phablet, the BlackBerry Passport - a device that looks like it was designed by David Lynch. It also announced that enterprise software stalwarts could be integrated into the iOS or Android secure container. ®
Sponsored: Minds Mastering Machines - Call for papers now open