Chinese chipsters promise 64-bit ARMs for cheap Android slabs
Allwinner, Actions Semi pledge parts by late 2014 – but can they outpace Samsung?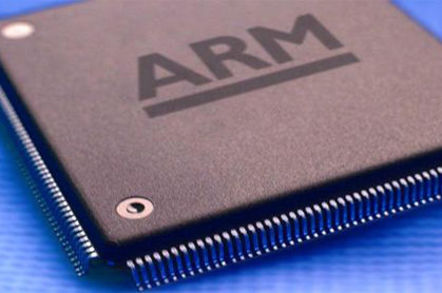 Chinese cheap'n'cheerful chip designer Allwinner has boasted that its first 64-bit ARM system-on-chips for tablets will in punters' hands by the end of 2014.
Allwinner said in a statement on Wednesday that the new components will be based on the ARMv8-A architecture and will include support for 4K video and hardware H.265 decoding.
A development board based on the 64-bit SoC should be available in time for the Hong Kong Electronics Fair in October, the company said.
"Allwinner has been the No.1 chipset vendor for Android tablets in terms of chipset shipment in both 2012 and 2013," said Jack Lee, Allwinner's chief marketing officer. "We're highly confident to take the championship in the coming 64-bit era, just as what we've achieved in the 32-bit era."
But Allwinner won't be alone in the market. Rival fabless chipsters Actions Semiconductor announced last month it had licensed ARM's 64-bit Cortex-A50 processor cores for use in its own tablet-oriented SoCs, which it says will also be available in late 2014.
"With the mobile industry rapidly migrating from 32-bit to 64-bit operating systems, we expect our next generation SoCs utilizing this IP will allow us to compete more effectively in both the branded and whitebox segments of the tablet and OTT set top box markets," Actions CEO Zhenyu Zhou said at the time.
Both Chinese companies will compete with South Korean mobile titan Samsung, which has been marketing cut-rate 64-bit ARMv8 chips specifically for the Chinese market since late last year.
The market for 64-bit chips for mobile devices is heating up now, however, thanks in large part to the efforts of nonprofit software outfit Linaro, which successfully ported the Android Open Source Project (AOSP) to the ARMv8-A architecture earlier this month.
That reference platform should make it easier for white-box vendors to whip together low-cost Android fondleslabs for the Asia region, where 10-inch tablets can retail for as little as $70. ®
Sponsored: Minds Mastering Machines - Call for papers now open