18,000 Apple employees could get bite of profits with class-action lawsuit
Claim Cupertino withheld wages and lunch breaks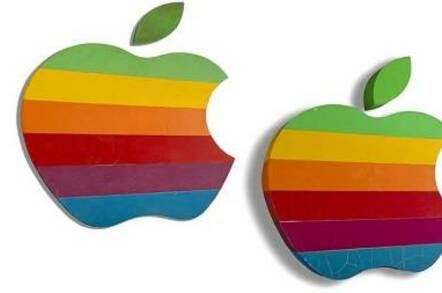 A lawsuit against Apple by disgruntled employees has just been granted class-action status, potentially creating a payday for staff who say the firm held back their wages and stopped them from taking rest breaks.
The lawsuit (PDF), originally filed in 2011 by former Apple retail and corporate staff, claims that managers routinely forced them to work more than five hours without a break and, when they did so, withheld wages that were promised to make up for working the extra hours.
The rest breaks are mandated by California Labor Code 226.7 and the four plaintiffs say that because they had to punch in and out of work there is a clear paper trail to support their case.
In addition, the four claim that after they quit Apple the firm withheld their pay checks for periods ranging from a few days to weeks. This too is against California law.
Now a California judge has given lawyers the right to represent a total of 18,000 employees who worked for Apple after December 16, 2007 to join the civil suit should they so desire.
Lawyers will no doubt be salivating at the thought. Apple announced on Tuesday that it had cleared $US7.7bn in profits over the last quarter and is sitting on huge cash reserves. There's nothing the legal profession likes more than the combination of a wealthy target and a class-action.
Apple also has form in this area. The firm is currently trying to settle a long-running employee civil action over allegations that Steve Jobs organized non-compete arrangements with other Silicon Valley firms to ensure that key staff weren't offered better wages by competitors. ®
Sponsored: Minds Mastering Machines - Call for papers now open