Report: American tech firms charge Britons a thumping nationality tax
Without representation, too. Time for a Boston (Lincs) Macbook Party?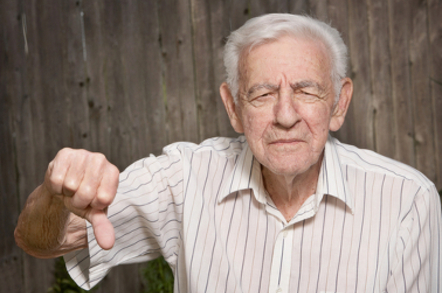 The nationality tax levied on Brits by our American cousins that design and sell technology has been laid bare once again in a mini study, and it makes for a molar-grinding read … for people living on this side of the pond anyway.
A range of hardware devices were compared but the biggest differential in UK and US consumer pricing was on software, with Microsoft Office Pro more than double the price here versus there.
Consumer site Which? found Microsoft was touting the top version of Office for £390 but in the US the same software was going for £236, over 62 per cent more pricey.
But the folks at Adobe were also very guilty of profiteering, charging us £562 for the same annual subscription of the Creative Cloud that cost £355 in the States, some 58 per cent more expensive.
Which? found that US punters were paying around 30 per cent less for a MacBook Pro - £1499 in Blighty against £1144. Beats cans from the headphone maker snaffled by Apple were 40 per cent more pricey in British stores at £250, and a Samsung 65H8000 was 29.6 per cent more costly at £3299.
But it wasn't just the premium end of the market that was found to be over-charging the people of Britain; the Amazon Kindle Fire was 36.5 per cent more at £329; and the Google Nexus 7 16GB was 37 per cent more.
Not content with screwing its UK customers on software, Microsoft expects them to find 37 per cent more cash to buy an Xbox than Americans do.
Which? said that a number of the firms including Google declined to comment. However Amazon gutsily claimed that the gap was due to different operating costs in each country, and Apple said exchange rates, local import laws, biz practices and tax were at play.
These differences seems difficult to justify, unless you are a shareholder of one of the businesses that is ripping off Britain or a US citizen laughing from 5000 miles away. ®
Sponsored: Minds Mastering Machines - Call for papers now open