ITC: Seagate and LSI can infringe Realtek patents because Realtek isn't in the US
Land of the (get off scot) free, when it's a foreign owner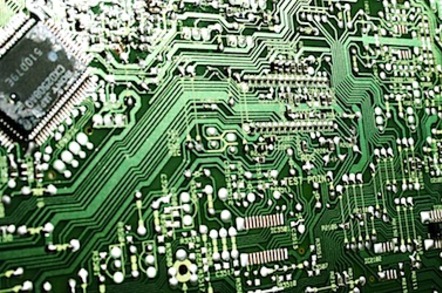 Seagate and LSI are off the hook for infringing Taiwanese firm Realtek's semiconductor patents after the US International Trade Commission (ITC) ruled that Realtek can't enforce its rights without a local presence.
Realtek had accused Avago-owned LSI and Seagate back in 2012 of violating its patent on a way of making an integrated circuit pad with high frequency and low noise, as well as another patent that dealt with shifting the voltage level of a logic signal from low operating voltages to high. The second patent was later dropped from the investigation.
A judge ruled in March this year that Seagate and LSI's products were infringing on the circuit pad patent but that Realtek couldn't argue its case through the ITC because it didn't have a US business, a decision backed by the full commission. The ITC has now terminated the investigation.
The commission can only rule on a violation of section 337 of the Tariff Act 1990, which can be enforced if the accused company infringes on a patent and the patent owner uses that IP in the US. Because Realtek doesn't use its patent in America, the ITC can't ban Seagate and LSI's products.
None of the three firms responded to a request for comment. ®
Sponsored: Minds Mastering Machines - Call for papers now open