iiNet says metadata retention means a great big tax on everything
ISP suggests proposed down under data dump would be ultimate hacker honeypot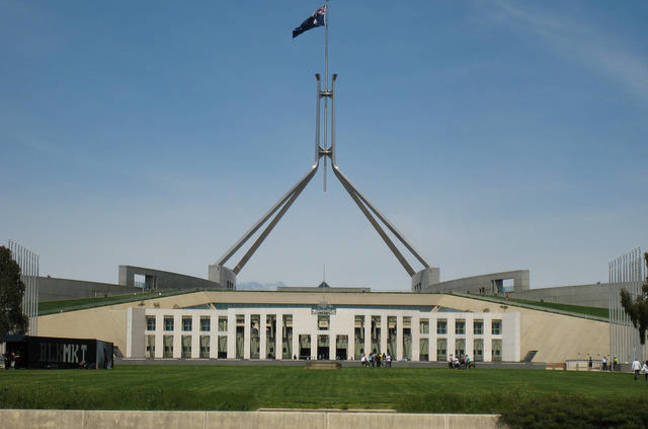 Australian internet service provider (ISP) iiNet has delivered a stinging rebuttal to its home nation's plans to introduce far-reaching data retention laws.
iiNet became famous after it was targeted by Big Content's lawyers, who alleged it should have taken allegations of copyright abuse by its subscribers as gospel. After many legal adventures, Australia's High Court, from which no appeal is possible, found in iiNet's favour and said it was not reasonable for ISPs to act as enforcers for copyright owners.
The ISP has flown a flag for online freedom ever since, making its latest missive both predictable and significant. The latter adjective applies because iiNet has hundreds of thousands of subscribers and sends many regular newsletters.
That audience is now about to be appraised of arguments suggesting that Australia's government wants " … private companies, like iiNet, should keep ongoing and very detailed records of customers' telephone and online activity ... and could include the unfiltered records of your browsing, updates, movements and phone calls, which can be readily matched to the identities in your customer account."
Chief regulatory officers Steve Dalby, the post's author, describes this as a "'police state' approach" and explains that iiNet will oppose it when it fronts a Senate Committee later in July.
Dalby explains that, in his opinion, the government's plan is "... the equivalent of collecting and storing every single haystack in the country, indexing and filing all the straws, keeping them safe for two years, just in case there's a needle, somewhere. We don't know if there's a needle, but there might be."
iiNet offers three more reasons it thinks the proposed retention regime is a bad idea:
New data centres would be required to store all the retained data and "There is no suggestion that the government would pay these costs, so our customers will be expected to pick up these costs in the form of a new surveillance tax."
Processing requests to view metadata will incur "a significant cost to process the collected metadata and redact it."
"The vast amount of data stored would prove to be an appealing target for hackers all around the world – creating a risk of information and identity theft in the event that storage of the data is breached."
Those arguments are designed to be pointed, because Australia's government has pledged to reduce red tape, lower the cost of doing business and reduce the size of government. ®
Sponsored: RAID: End of an era?