Cisco relaunches Developer Network
If at first you don't succeed, call it a DevNet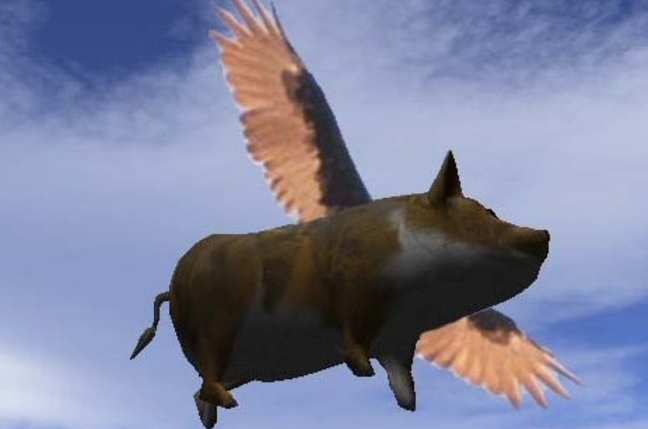 Cisco has picked up a lipstick-gloss in one hand and a pig in the other, by re-launching its developer program to have another shot at attracting third party coders to its platforms.
For not the first time, The Borg has hit upon the idea that getting others writing functions and applications for it is a big chunk of its future. It's not even the first time it's called the program the Cisco Developer Network (or DevNet in the parlance of today's announcement).
For example back in 2009, it renamed its existing developer program the Cisco Developer Network, "CDN as we call it", "focussed on our broad developer community" as it was described then, "leveraging the extensive capabilities of our broad developer network". That program got its own rename and became the Cisco Solution Partner Program, which is just as well or Cisco would have had to come up with a different name this time around.
According to this contemporary post by Susie Wee, VP & CTO of Networked Experiences, the DevNet program is designed "to enable an open community of software developers – including ISVs, customers and Systems Integrators/Channel Partners – to help them easily and rapidly build Cisco-enabled applications to sell and use, on top of Cisco APIs to enhance or manage Cisco networks and platforms. Cisco is encouraging the adoption of APIs across our products and fostering integrations with third-party products."
Resources will include "engineering platform APIs, SDKs, ready-to-use code samples, a developer sandbox, developer support, and community management," Wee writes.
Of course, this time around there's an extra spur to the side that makes the Cisco horse want to dance: OpenStack, OpenFlow and NFV are a threat to everybody making network big iron, and attracting lots of developers is an attractive idea.
The trick will be to convince developers it's faster and easier to work in the Cisco environment than outside it.
Wee promises Cisco has more than 100 APIs available and will be putting money into SDN, IoT, collaboration, mobility and security APIs. The company is working with Mulesoft to make access to APIs easier, and there's a Developer Sandbox to eliminate "the cost and time of acquiring lab equipment and the technical staff to maintain it. Additionally, it allows developers to test application use cases before deployment."
There's also going to be a team of developer evangelists, community managers and support engineers.
To help readers of The Register understand the difference between Developer Network 2009 and Developer Network 2014, we've put together this helpful table.
| Cisco Developer Network | 2009 | 2014 |
| --- | --- | --- |
| Lots of APIs | Yes | Yes |
| Promising more APIs | Yes | Yes |
| API investment | Yes | Yes |
| API documentation | Yes | Yes |
| REST-based APIs | No | Yes |
| SDKs | Yes | Yes |
| Sandbox | No | Yes |
| High-Profile Marquee Customers | Yes | Yes |
| Developer Community | Yes | Yes |
| Developer Evangelists | Yes | Yes |
To describe what lies ahead for a world with Cisco DevNet-enabled applications, let's take this, from the Wall Street Journal: "developers quickly put together an app at a recent Cisco event that exploits knowledge about where smartphone-bearing users are at a football stadium … to block streaming video until people move to certain zones, like the concession stands."
Joy. ®
Sponsored: RAID: End of an era?