Samsung supplier halts assembly line amid child-labor probe
With all orders suspended, mass layoffs feared soon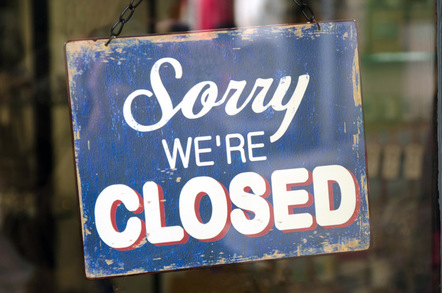 Debt collectors are literally circling the factory of a Chinese supplier to Samsung, where the assembly line remains halted following allegations that it hired underage workers.
Samsung, which claims to have a "zero tolerance policy on child labor," said in a statement last week that it had temporarily suspended its relationship with Chinese electronics factory Dongguan Shinyang Electronics while it evaluates the company's hiring practices.
According to a Reuters report on Monday, however, Samsung's orders made up such a significant portion of Dongguan Shinyang's business that it halted its assembly line shortly after the South Korean chaebol's announcement – and hasn't resumed operations since.
The factory is a wholly owned subsidiary of Korean electronics outfit Shinyang Engineering, which confirmed that the Dongguan Shinyang plant has not produced anything since July 14.
Some workers were reportedly told to report for work but were only given menial tasks, such as cleaning machinery.
Over the past few days, Reuters reports, debt collectors representing Dongguan Shinyang's various creditors have encircled the plant in hopes of intercepting any senior management, and have even blocked its gates with their cars.
One was overheard yelling into the compound that Dongguan Shinyang owes his company six million yuan ($966,000), but a Shinyang Engineering spokesman disputed that claim, saying the factory had paid off the $3.9m it owed at the start of July and that its remaining debt only amounts to around $292,200.
Questions about Dongguan Shinyang's workforce were first raised by activist outfit China Labor Watch, which published a report on July 10 alleging it had identified multiple underage laborers at the plant who were allowed to work despite having obviously fake ID cards.
Under Chinese law, factory workers must be at least 16 years old.
Upon hearing about the factory closure last week, China Labor Watch issued a statement claiming that Samsung, as Dongguan Shinyang's primary customer, should bear the brunt of the responsibility for the impact the work stoppage will have on the company's employees.
"If these workers are fired due to the sudden reduction of Samsung's production orders, Samsung is responsible for the fair and legal compensation of these workers, who will need to support themselves and their families without a job," the statement read.
"Child labor and other worker abuses have occurred in Samsung's supply chain, yet its solution is to punish even more workers. This reflects Samsung's lack of respect for workers' rights."
In its most recent statement, Samsung said it is continuing its own investigation of conditions at the plant, and that Chinese authorities have also taken an interest.
"If the investigations conclude that the supplier indeed hired children illegally, Samsung will permanently halt business with the supplier in accordance with its zero tolerance policy on child labor," the statement said. "Furthermore, Samsung will strengthen its hiring process not only at its production facilities but also at its suppliers to prevent such case from reoccurring." ®
Sponsored: Minds Mastering Machines - Call for papers now open